D.A. Ferguson boys volleyball captures divisional title
Posted on November 3, 2021 by Taber Times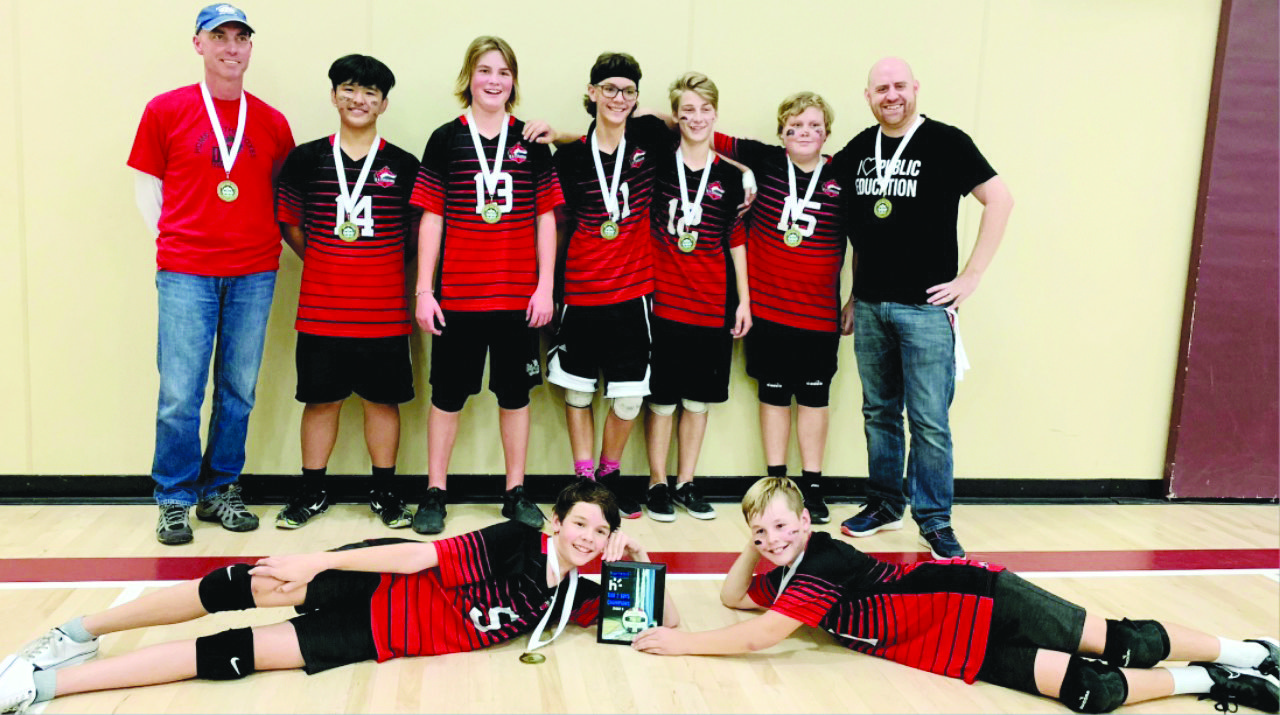 TIMES PHOTO SUBMITTED
By Cole Parkinson
Taber Times
cparkinson@tabertimes.com
For the first time in nearly 20 years, the D.A. Ferguson Foxes boys volleyball team are divisional champions.
"It was divisionals and I know it's the first time our boys won the division in 20 years," explained head coach Dan Pulfer. "They were very excited about that here."
After COVID has disrupted sports across the province over the last several years, being able to get back on the court and play has been extremely rewarding for D.A. Ferguson players.
Despite the time missed, the team has been able to continue to grow and get better with each passing game and practice.
"There's been tremendous amounts of growth. The whole COVID effect they not only lost out on some skills, but also that competition piece. It has been more of the mentality that we've been battling here this year. For them to come as far as they have, to basically have two years of not playing volleyball, to all of a sudden running those systems — it's been quite the journey this year," added Pulfer.
While the win has brought a big high for the team, it can't last too long as they get ready for the zone tournament this weekend.
"Zone championships are next and we'll see how that goes. There will be lots of tough competition," added Pulfer. "We ended up beating Taber Christian in the divisional there and we know they're our first matchup here at zones. Right off the get-go, we know they're going to come out gunning and looking for some revenge. Which is no different from our boys wanting revenge from them all year, because they seemed to have our number all year before divisionals. We know it will be stiff competition and we just have to take it one set at a time. Hopefully, we can stick to the basics and play the volleyball we know we can."