Dynamic duo to enter Sports Hall of Fame
Posted on April 26, 2023 by Taber Times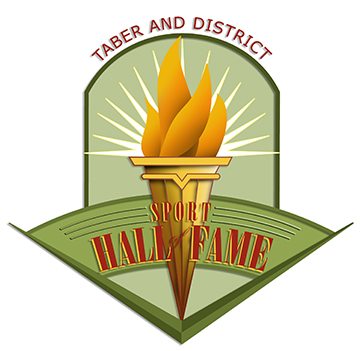 By Deb Sargeant
For Taber Times
With a three-year hiatus, mainly due to COVID, two outstanding individuals who have left a huge impact in their respective fields will be honoured Saturday at the Heritage Inn, where they will be inducted into the Taber and District Sports Hall of Fame.  
Devin Setoguchi will be recognized for his athletic dominance in hockey, while Joe Orban for his unwavering support as a coach/builder for his five plus decades of influence on the sport scene in southern Alberta.  
Orban has worn many hats in the sports scene in our district, but is most notably being recognized for his unwavering 50 year-plus dedication to hockey. Not uncommon, his coaching career began with the Tiny Mites back in the early 1960s, and Joe soon found his way to the other end of the spectrum, that being the development and ownership of a Jr. B hockey program 18 – 20 year olds.  His teams claimed victory in many tournaments, league playoffs and provincial championships. He was known for taking his Bantam teams to California at Christmas and led his charges to Europe as well. Not only did he coach but he spent countless years on the Taber Minor Hockey board.
"Hockey wasn't the only sport Joe made his mark on. When the season changed, so did the sport he coached. When hockey season was over for the year and he'd put away his skate sharpening machine, he'd don his ball uniform, put on his ball cap, and head out onto the ball diamond," commented Deb Sargeant. "And we certainly can't forget his 15 years of dedication to the Taber Golf Club, where his vision that the young golfers of today would be the older golfers of tomorrow was acted upon." The Jr program thrived under Joe's promotion and leadership. 
Setoguchi grew up at the Taber arena, where he began hockey as a three-year-old, and before anyone knew it he was a shining star with the Taber Golden Suns, Lethbridge AAA, Crowsnest with the AJHL and then to Saskatoon with the WHL. His natural raw goal-scoring talent made him a highly sought after player and while with the Blades was recruited, and filled the role of Captain of the Team Pacific which captured a silver medal in the World Under 17 Hockey Challenge.  He also suited up for Team Canada in both the 2004 and 2005 Junior World Cup Championships in the Czech Republic and Slovakia, claiming a gold and silver respectively.  
"His outstanding performance caught the eye of the NHL and he was selected 8th overall and drafted by the San Jose Sharks. The rest is history," claims Sargeant.  
Setoguchi made his mark in the NHL, scoring two goals as a rookie Shark in his first NHL game, and went on to score hat tricks in games following.  
"His NHL career lasted nine years, his talent rang true and he was a force to be reckoned with. He made the history books, is all over YouTube, and proved that a small town boy can make good on his big dreams. He has served himself well and has made his family and community proud."
Sargeant encourages community members to come out Saturday to the Induction Banquet and support these two individuals. 
Tickets can be purchased from the Town of Taber office or from Sargeant herself at 403-332-3448.