Suns wind down 2022 portion of season
Posted on December 21, 2022 by Taber Times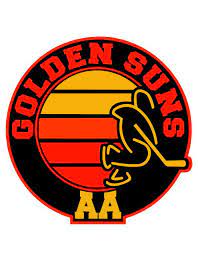 By Cole Parkinson
Taber Times
cparkinson@tabertimes.com
It was the final weekend of games for the Taber Golden Suns in 2022 this past weekend as the South Central Alberta Hockey League transitions into Christmas break.
U13
There was a single game left in 2022 for the U13 Suns as they were on the road to take on the Central Alberta Selects. The Suns were able to score the first goal of the game near the midway point of the period as Canaan Fleck found the back of the net while Hudson Stenger and Delphin De Boer chipped in with an assist. The Selects though would answer back with three of their own and they'd take a 3-1 lead into the second period.
Coming out of the intermission, De Boer would get one back for the Suns at 10:52 with Nelson Sonna Soufo and Aiden Vande Must drawing an assist. A few minutes later, Sonna Soufo would tie the game up as Madix Miller drew an assist on the game-tying goal. With under five to play in the period, the Selects would get the lead back and extend it to two as they took a 5-3 lead into the third.
The third period started like the first and second as the Suns would score first off of Vande Munt's stick with Cale Ste-Croix and Sonna Soufo collecting an assist each. But like the other periods, the Selects would score a pair of goals late and take a 7-4 win. Ashton Jensen got the start in net for Taber, making 37 saves on 44 shots.
The U13 Suns now have a few weeks off before they return on Jan. 7. At the break, the U13 Suns have a 3-15-1 record and seven points, good for fifth in the South Conference.