Golden Suns season rolls on
Posted on October 19, 2022 by Taber Times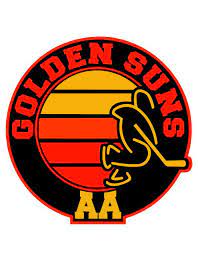 By Cole Parkinson
Taber Times
cparkinson@tabertimes.com
The South Central Alberta Hockey League season is full steam ahead. All three Taber Golden Suns teams were in action this past weekend as they continue to heat up.
U18
It was another successful weekend for the U18 Golden Suns. After winning both games the weekend prior, the team had another two games on their schedule this past weekend as they hit the road for both.
On Friday night, the team took on the Wheatland Chiefs. It was a successful first period as Ryan Holm scored three straight goals for the Suns. Rhett Klemen had a pair of assists while Heath Hansen, Kobe Fujita, and Evan Koizumi had singles.
The second period saw neither team able to score, but the third was another big offensive period. While the Suns were able to score three straight in the first, the Chiefs followed that up with three of their own in the final frame. Neither team was able to find the game-winning goal and the game would wind up 3-3. Keegan Stenger was in net and made 38 saves on 41 shots in the game.
On Sunday afternoon, the Suns saw the Foothills Bisons come to town. While the Bisons would score the first two goals of the period, Hansen answered back near the end of the period with Conrad Mehlhaff and Fujita drawing assists. The period would end with Foothills carrying a 2-1 lead into the second period.
Coming out of the break, the period saw no scoring for the first 14 minutes before Jayce Rasumuson tied the game as Holm and Drew Thompson drew assists. A few minutes later, Fujita potted another Sun tally as Hansen and Thompson had assists. The period would end with a 3-2 lead for the Golden Suns.
The third period was all Suns as they scored four straight to take home a 7-2 lead. Holm had a pair of goals and an assist, Fujita had a goal and two assists, Rasumuson had a goal and an assist, and Matisho, Hansen, Koizumi, and Roman Pavka chipped in with an assist each. Kieran Hancock was the starter in the game and the netminder made 31 saves on 33 shots.
The Suns are currently tied for first place in the South Division with a 3-1-1 record and seven points. The U18 Suns have one game coming this weekend when they welcome in the CBHA Hawks on Saturday night with puck drop at 8 p.m.