Suns readying for new hockey season
Posted on September 14, 2022 by Taber Times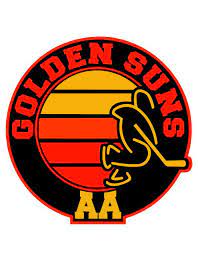 By Cole Parkinson
Taber Times
cparkinson@tabertimes.com
Tryouts have officially begun and players are giving it their all to try and become Taber Golden Suns for the 2022-23 South Central Alberta Hockey League season. Players across Canada are readying for the next season and the Taber Golden Suns saw their tryouts begin last week for U13, U15, and U18.
"We're in the mid-40s for U13, mid-30s for U15, and high 20s, low 30s for U18 is what we've got registered for tryouts," explained Kevin Serfas, Golden Suns president. "The thing about that is U13, that stays pretty consistent because U13 AA is the highest you can play. With U15s and U18s, those numbers can go up, but they likely go down because it's a bit of a trickle effect. You have AAA above AA, so a lot of that is a wait-and-see type of thing. All in all, really healthy numbers this year for tryouts. We're fairly pleased with what we've got and there will be some decisions needing to be made at the end of the day."
While the last few years have been untraditional for the Suns, players and parents will be coming into this season with no restrictions. With a return to normal for 2022-23, Serfas says the mood is high across the board early in the fall.
"We're kind of back to our first normal year — we're not wearing masks in the rink and it seems like we've got passed that pandemic scare. Kids and parents are ready to be back, they're excited to be back, and the big sentiment is it's good to get going under normal operating circumstances."
With tryouts and the inter-squad games completed, next up for teams are the preseason tournaments. The U15 and U18 tournaments are held in Taber Sept. 16-18 and Sept. 23-25, respectively.
"Those tournaments are something we've historically always done. There are no prizes for first place or anything like that. They're still doing evaluations during those tournaments and a lot of teams will bring a more of an expanded roster to get the kids into gameplay and then make final decisions from there. The U13s are actually in Lethbridge, not this weekend but the following weekend, so everybody kicks off in the preseason," added Serfas.
To read the full story, pick up a Taber Times issue or subscribe to an ePaper digital subscription! You can sign up for digital or traditional subscriptions on tabertimes.com by clicking subscribe under ePaper on the home page.