Giroux Memorial Golf Tournament sees big boost from Montréal donor
Posted on July 20, 2022 by Taber Times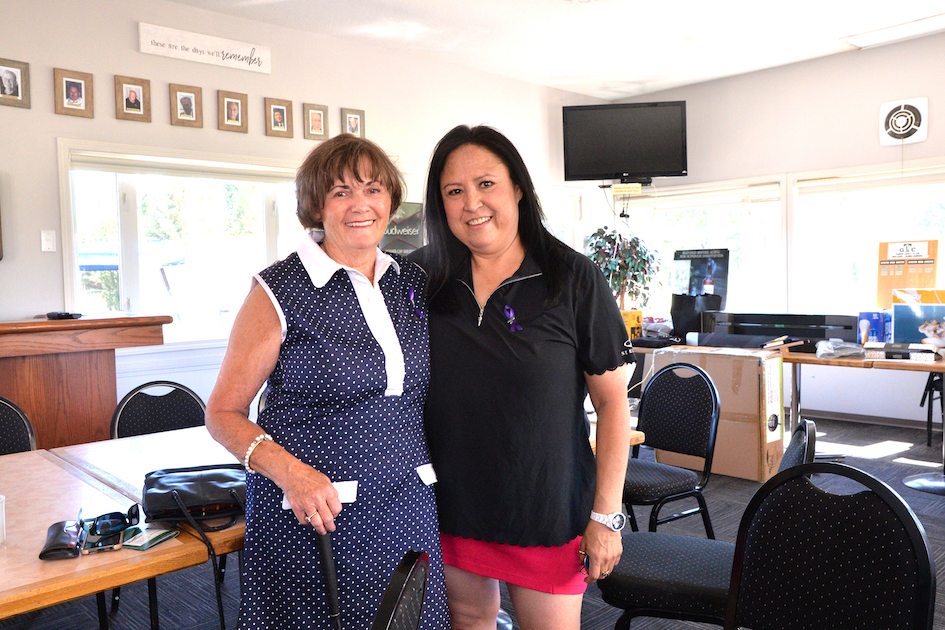 TIMES PHOTO BY MEG NOGUCHI
By Cole Parkinson
Taber Times
cparkinson@tabertimes.com
It was a surprising phone call to Steph Giroux-Feninger from a lady from Québec that kickstarted a whirlwind 2022 Paul and Bernice Giroux Memorial Tournament.
Before golfers hit the links on July 16, the Giroux family got a surprise call from Janet Dupre who was looking to donate to a Paul Giroux Foundation.
"I got a message from a lady. She needs to talk to me about my dad and the golf tournament, so I phone her back," explained Steph Giroux-Feninger, daughter of Paul and Bernice. "I found out that her husband has recently passed away and wanted to leave $20,000 to the Paul Giroux Foundation, but we don't have a Paul Giroux Foundation. So then we find out that there's another Paul Giroux and her husband had just had a heart transplant, too. We find out there's another Paul Giroux from Quebec that had a heart transplant that has a foundation."
Janet's husband, Rejean, passed this April following a battle with COVID-19 and had received a heart transplant back in 2001. The similarities between Paul and Rejean were so similar that both Steph and Janet felt other forces were at work to bring them together.
"As we kept talking, there were so many similarities between her husband and my dad. It was ridiculous. So, she was like 'something brought us together, so I'd like to come to your golf tournament.' So she flew from Montreal to Taber and golfed in the tournament, and donated $20,000," continued Giroux-Feninger. "And Taber was fantastic to her. She got a tour and it was a very sentimental, awesome tournament."
While the final tally has yet to be confirmed, money raised will be split between St. Vincent de Paul and the Taber Community Action and Prevention Crisis Fund.
"Our family really wants to promote organ donation and that is something that she's done and both Rejean and my dad did, and that's really important. They both give back to communities and really promoted organ donation via talking to universities, colleges, and schools," added Giroux-Feninger.