Spurs continue to see great results as June is almost wrapped
Posted on June 29, 2022 by Taber Times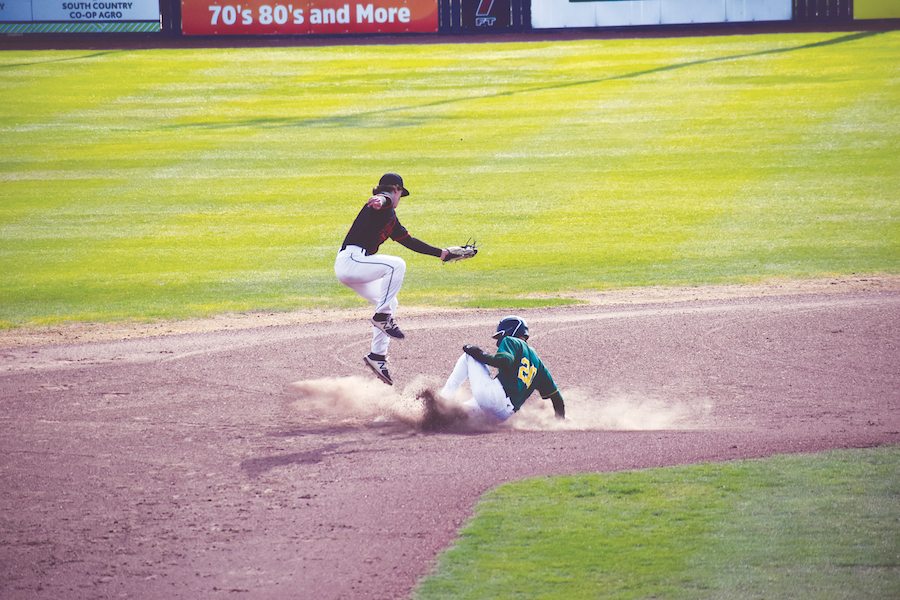 TIMES PHOTO BY COLE PARKINSON
By Cole Parkinson
Taber Times
cparkinson@tabertimes.com
The Vauxhall Spurs' season is seeing June almost at its end and while there's plenty of baseball left, the group has seen some encouraging results thus far. With coaches Liam and John Vulcano returning to Vauxhall with their college seasons over, the pair have taken over as head coaches for the remainder of the season. Their first action in the dugout was at the Spurs' home opener against Medicine Hat.
"So, the first game me and my brother (John) would have been coaching was June 16. That was a doubleheader against the Medicine Hat Knights and those were the first games Johnny and I were running," explained Liam Vulcano. "Overall, it was two seven-inning games, but we ended up only playing 10 innings total, so five innings each. We mercy'd the Medicine Hat team and when you play against Lethbridge or Medicine Hat, they have multiple teams from the same age group. We would have played one of the younger teams and the Spurs are a bit older, so there was a bit of an age difference there. That day, there was no point where we felt we didn't have the upper hand — we were dominating that day."
After great opening games as head coaches, the team didn't have much rest as they were back at it over the weekend with another two days of doubleheaders against Cranbrook and Lethbridge.
"That weekend, we played two games Saturday and two games Sunday. We played against the Lethbridge Miners and Cranbrook Bandits — a game each on those two days. The first game on Saturday, we played the Miners. It was a pretty high-scoring game, 14-12 win for us. We gave up some runs late, which made it a close game at the end, but for the most part, we had the lead for the majority of the game. The second game on Saturday was against the Cranbrook Bandits and it was another high-scoring game — we won 18-5. The beginning of the game was close and they had some young guys who play baseball the right way. Their starter looked good up there but he was struggling with the zone and was walking a lot of our players. When our guys did put the ball in play and get some hits, there were usually some runs being scored and some RBI. Both of those games were good and they were high-scoring games," continued Vulcano. "Going into Sunday, we had pretty high expectations to do it again. We played Cranbrook first and we ended up losing 7-5."
To read the full story, pick up a Taber Times issue or subscribe to an ePaper digital subscription! You can sign up for digital or traditional subscriptions on tabertimes.com by clicking subscribe under ePaper on the home page.