SMS competes in track events in late May
Posted on June 8, 2022 by Taber Times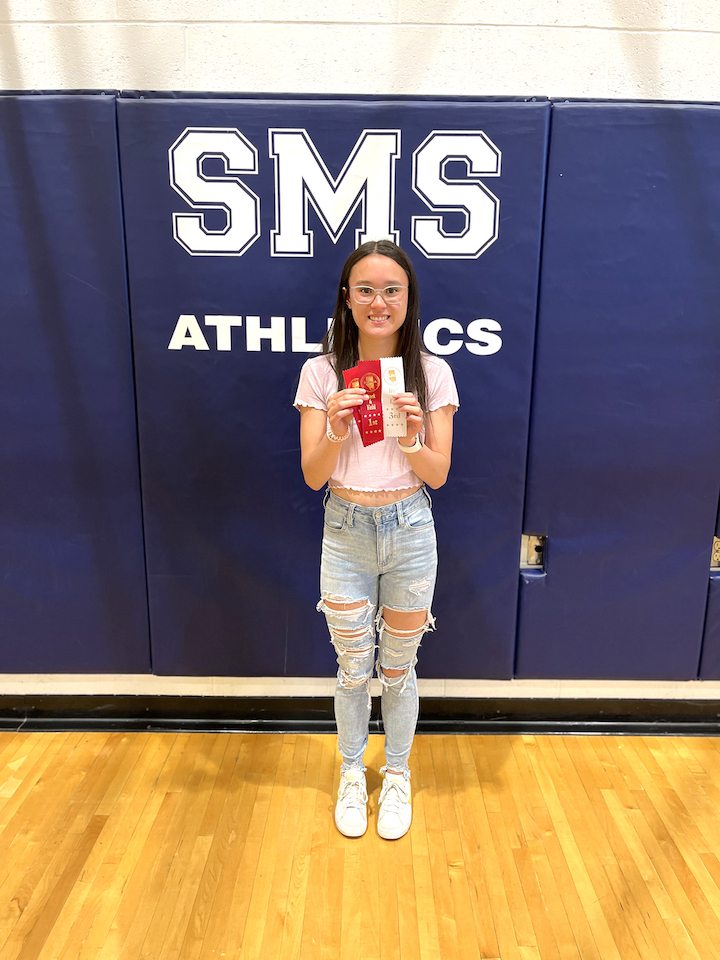 TIMES PHOTO SUBMITTED BY CAROLYN SIEMENS
By Cole Parkinson
Taber Times
cparkinson@tabertimes.com
With warm weather here, St. Mary's School track team were out in full force in late May as they competed in a few different events.
First for the high school students was a meet in Bow Island that was a qualifier for Zones. The team saw two different athletes qualify and book their tickets to Zones.
"Our high school students participated in their divisional track meet in Bow Island in late May to qualify for the ASAA South Zone meet in Medicine Hat. We had two athletes qualify — Jewel Muller and Makayla Schwarz. At the Zone meet, Jewel earned a fifth in the javelin event," explained Carolyn Siemens.
The junior high team has also been busy this spring. Like every other sport over the last two years, COVID-19 has disrupted many events and it was exciting for the junior high team to finally be able to get out and compete at a big meet.
"Junior high track saw our athletes participate in the County of Lethbridge Junior High League track meet at the U of L track. For all our athletes, this was their first chance to compete in a track meet as COVID had prevented the last two years from hosting track and field," confirmed Siemens.
And while it was the first track meet for the junior high athletes, there were a few standout performances. Like with SMS high school students, there were a few athletes that qualified for the Zone meet.
"We had three athletes qualify at that meet to represent St. Mary's at the ASAA south zone junior high track. Petra Tymko earned first in the 3,000m and the 1,500m, and also set a new track record for this race — she finished second in the 800m. Her great finishes helped her earn the silver medal aggregate for her age group. Tyson Church finished first in both the 400 and 800m, and Nathan Planger second in 100m and the long jump," added Siemens.
And at Zones, Tymko was stellar once again as she brought home a few medals.
"At the ASAA meet again held at the U of L, Petra again had a great day. She finished first in the 3,000 and 1,500m and took third in the 800m. She also earned a third-place aggregate," stated Siemens.