Raps have plenty to look forward to after first-round exit
Posted on May 11, 2022 by Taber Times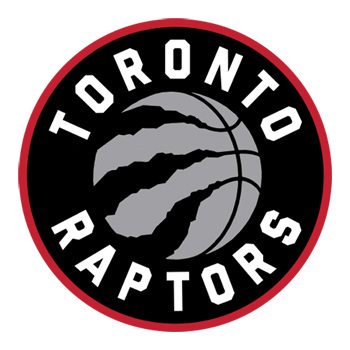 By Cole Parkinson
Taber Times
cparkinson@tabertimes.com
I may have been a tad overzealous when I picked the Toronto Raptors to beat the Philadelphia 76ers in six games in the first round. Sure, they saw Fred VanVleet go down early in the series and he was never really an option later in the series, but the fact they were able to at least force a Game 6 was great to see.
Now, they didn't win, and there really aren't moral victories in pro sports, but this is a young Raptors team that looks to continue to grow into a true playoff contender in the years to come.
They have a great coaching staff and one of the best head coaches in the NBA with Nick Nurse, and while rumours that the Los Angeles Lakers are sniffing around on bringing him to L.A., I really see no way that happens. Who would want to go to L.A. right now with the shape the Lakers are in. Nurse has won a championship in Toronto and their roster has tons more potential than the Lakers. I have very little reason to believe Nurse will not be the coach starting next regular season.
And on the player side, the Raptors will see another season of Scottie Barnes. The reigning NBA Rookie of the Year was spectacular all season long and I expect him to be even better next season. Sure, the sophomore slump could come true with Barnes, but this roster is not solely relying on him, so if he struggles, there are plenty of other players to pick up that slack — which in turn should help Barnes himself. I think the future is bright with Scottie, and he may be the new homegrown superstar this roster truly needs.
Pascal Siam bounced back tremendously after a few lacklustre seasons and this is what the front office was expecting to get out of him when they signed up to that four-year, $130 million contract. In 68 games, he averaged 37.9 minutes, 22.8 points, 8.5 rebounds. 5.3 assists, and shot 49.4 per cent from the field. Not much to complain about there. The aforementioned VanVleet is the leader of this team, and while he dealt with some injury problems in 2021-22, he still averaged 20.3 points per game with 4.4 rebounds, 6.7 assists, and shooting 40.3 per cent. The good news is the fact Fred has already stated his "lingering injuries" from this past season should be resolved fairly quickly, so there shouldn't be any carryover into next season.
And another season of OG Anunoby and Gary Trent Jr. will be welcome for this Raptors team. Both were key cogs to this roster and will be back next season to build on their great season.
To read the full story, pick up a Taber Times issue or subscribe to an ePaper digital subscription! You can sign up for digital or traditional subscriptions on tabertimes.com by clicking subscribe under ePaper on the home page.