U11 Tier 6 Oil Kings continue fight for banner
Posted on March 16, 2022 by Taber Times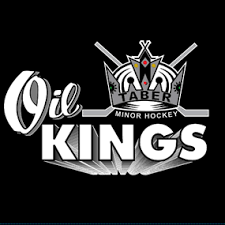 By Kenyon Stronski
Local Journalism Initiative Reporter
reporter@tabertimes.com
The U11 Tier 6 Oil Kings continued their quest for the T6 Red banner this past weekend. After a strong showing in the second round against Strathmore, the team was back on the ice this past weekend for the final round.
On Saturday afternoon, the teams hit the ice in Taber for Game 1. Unfortunately for the Oil Kings, Redcliff was not messing around as the visiting team rolled to a 10-1 win. Mitchell Kimoto had the single Taber goal with Lincoln Braun drawing the assist. Aidyn Derksen Arnel was in net for the Oil Kings and the netminder made 18 saves on 28 shots.
Despite the big Game 1 loss at home, the Oil Kings were not about to let that be the series as they hit the road for Game 2. In Redcliff on Sunday, the Oil Kings were hoping to extend the series to three games. Taber was able to build a 3-0 lead after two periods, but Redcliff came charging back in the third. After Redcliff got the first goal of the period, the Oil Kings answered shortly after. Redcliff would pot another two goals in the period, but the Oil Kings were able to secure a 4-3 win in Game 2. Braun had a goal and three assists in the win, Kimoto had a pair of goals, Barrett Devlieger had the other Oil Kings goal, and Jaxson Tychsen and Lennon Kover had assists. Derksen Arnel was back between the pipes for Taber and secured the win.
The third and deciding game of the championship round goes this weekend in Redcliff. Puck drop is set for 1 p.m. on Saturday afternoon.