Barnwell celebrates successful volleyball seasons
Posted on November 18, 2021 by Taber Times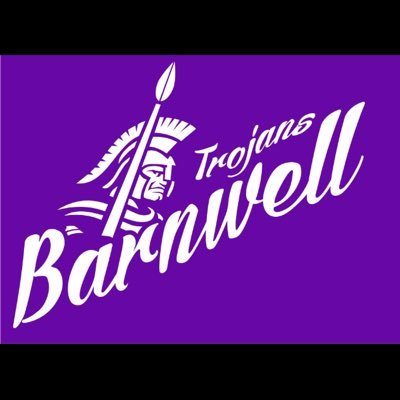 By Cole Parkinson
Taber Times
cparkinson@tabertimes.com
With the weather continuing to deteriorate, the mood inside Barnwell School has done the exact opposite.
At the end of the volleyball season, the Trojans saw both the boys and girls teams hanging zone championship banners for the first time ever.
"While we've had some past success in volleyball at both the girls and boys level, I think we are more known for our basketball program," said Barnwell School athletic director Aaron Edlund. "It is great to see how well rounded our athletes have become."
While the ending was incredibly exciting for both teams, they also saw success throughout the entire season. Coaches and players realized they had something special early on as they continued to rack up wins. The two teams were also collaborative in practice and pushed each other to get better.
"The kids loved to compete against each other," explained girls coach Tracy Forbes. "Our boys never took it easy on us in practice because they couldn't. They didn't want to lose to the girls."
Coach Cole Layton got a great weekend out of Talen Jensen and Gideon Rassmussen — according to Layton, "both were fantastic."
On top of the two stand out performers, the team needed stronger performances up and down the roster as they were pushed by a strong St. Mike's team from Pincher Creek and a foe they have battled with several times this year in St. Joe's from Coaldale who the Trojans edged in the finals.
"Although we swept them in the finals, St. Joe's had improved a lot this season," stated Layron.
Over on the girls' side, the results were more lopsided as the Lady Trojans laid beatdowns on all opponents in the tournament. They didn't allow a single opponent to score more than 16 points against them, while holding most to single digits.
"I knew going into the season that no other team would have a Lauren Edlund, she's an incredible player," said Forbes. "But I found out that not many teams have a Maddy Neilsen, Reese Lund, or Jayla Hudson either."
While the team had a strong core on the court, what made the Trojans nearly unbeatable was the steady improvements from Rebecca Goertzen, Lily Dunlop, and Macy Torrie.
"Had I known Rebecca would be as solid as she was at zones, I think we would have opted up to the 4J level," continued Forbes.
Looking back at the season that was, the entire coaching ecosystem was happy with their players. And now, the players and coaches can look back at one of the most exciting seasons in Barnwell history.
"Three factors contributed to this golden season," said Edlund. "For one, we have terrific players, but the second I can attribute to last year. While most schools struggled to do anything with their athletic program during COVID, we pushed forward the best we could within the restrictions. This meant zero games versus other schools, but we made the most of it by cohorting our kids and running a strong program 'in house'. Two practices a week and mini-volleyball on Friday afternoons helped get the kids where they are today. We adopted a 'get to, not have to' slogan to encourage participation last year, that the kids really bought into. But ultimately, the third factor comes down to some great coaching. Derry Kolody, Cindy Johnson, Denver Terry, Tracy and Cole played a large role in the kid's success. We are so lucky to have such great people willing to work with our athletes."