NHL handling of sexual abuse claims still not good enough
Posted on November 10, 2021 by Taber Times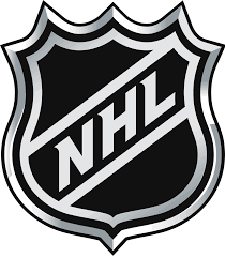 Watching Kyle Beach tell his story with TSN's Rick Westhead was heart-wrenching.
Formerly known as John Doe, Beach revealed himself to the world in late October and gave a must-watch interview. You could tell the whole incident still heavily weighs on him and when he was talking about the fact the Chicago Blackhawks were aware of the alleged abuse Brad Aldrich brought on Beach and then quietly let it go, it was hard to watch. It was also incredibly heart wrenching watching him talk about the high school player assaulted by Aldrich. The fact he felt responsible for that was extremely hard to watch.
The bravery of Beach is hard to put into words. He's had to relive the worst moment of his life over and over the last several months, and will likely have to continue to do so.
The fact the claims weren't taken seriously back when they were reported in 2010 is still baffling. Sure, the Hawks were on their way to winning a Stanley Cup, but how hard would have been for one senior member of their front office to stand up and say "this is wrong and we should do something about it?"
The fact former coach Joel Quenneville had knowledge of the incident and prioritized the team's Stanley Cup run instead of helping is inexcusable. And that goes for everyone who knew and didn't do a single thing about it. I have a hard time believing it wasn't known by the vast majority of the Blackhawks team — staff, coaches, or players.
And now, the NHL continues to shoot themselves in the foot at every turn which really shows what they care about — their image and money. Why be sympathetic and understanding of what Beach is going through when you can give blanket statements and unmoving apologies. It's hard to watch Commissioner Gary Bettman speak at the best of times as he's constantly in lawyer mode, and it was even worse when he and Deputy Commissioner Bill Daly spoke to reporters on a video conference call last week.
They've continued to show their cards that they don't think this is that big of an issue. The Blackhawks were fined $2 million for the incident. In 2011, the New Jersey Devils were fined $3 million and lost a first and third-round pick for cap circumvention. In August 2020, the Arizona Coyotes lost a second-round pick and a first-round pick for violating combine testing. Both of these punishments are much harsher than what the Blackhawks have faced.
If you want to punish an NHL franchise, you take away draft picks and fine them. The $2 million taken from the organization is a drop in the bucket.
And let's look at the NHL Players Association who also did nothing to help or protect Beach. Now, the players have voted in favour of launching an independent review of Kyle Beach's allegations.
It should be said over and over again that both Beach and Westhead should be applauded for everything they've done over the last few months. Beach could have let this die, but instead, he pushed and kept trying to bring the truth to light. His career and his life were severely affected by the incident, and the fact he continued to fight is admirable to the highest degree.
The fact Westhead continued to push for the truth and didn't let the issue die is another huge accomplishment. In Canada, hockey is supreme and it's hard to speak out against the NHL when it's universally applauded in Canada. The fact he kept at it is remarkable.
Both men have brought to light a serious issue that needs to continue to be addressed throughout not only sports, but the entire world.
And this story is far from over. There's still plenty left that needs to be addressed at the NHL level and let's hope it's done right and not swept under the rug.