SMS JV Storm finish Bow Island volleyball tournament at the top
Posted on October 27, 2021 by Taber Times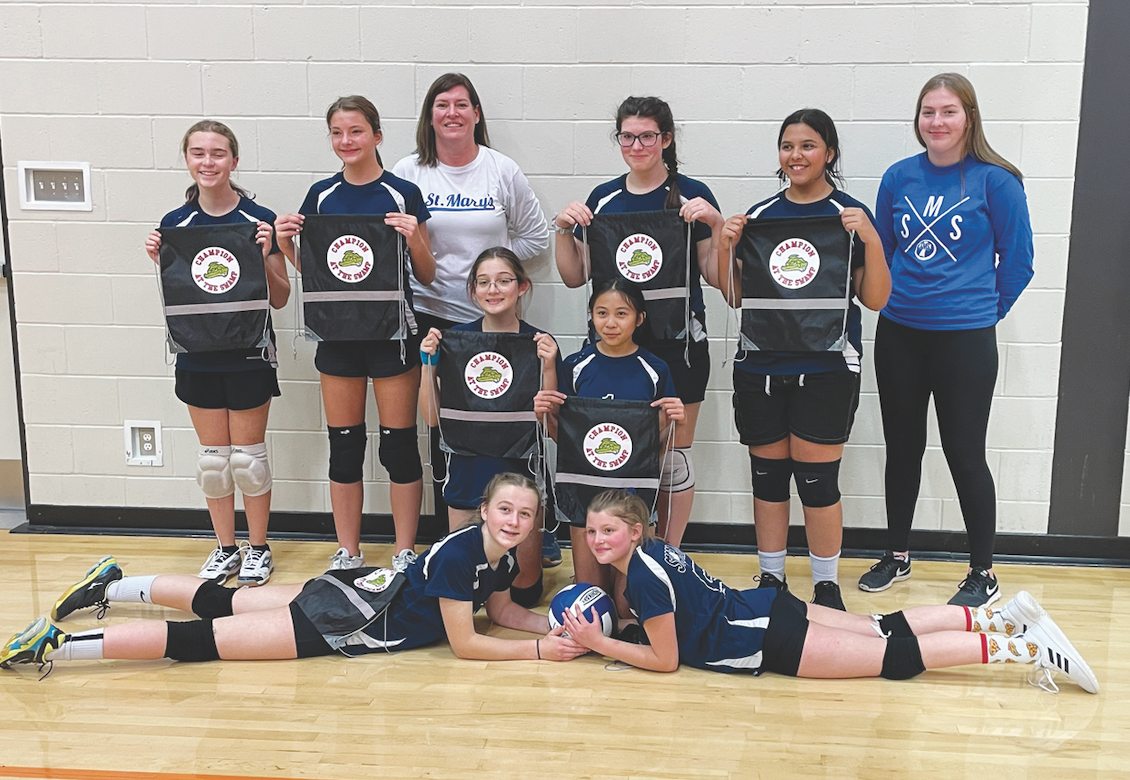 By Cole Parkinson
Taber Times
cparkinson@tabertimes.com
After a successful start to the season, the St. Mary's JV Storm volleyball team has continued to grind out wins.
Heading to Bow Island this past weekend, the team once again played lights out on their way to the tournament title.
"We finished first in our pool after playing Senator Gershaw and Seven Persons. We met Barnwell in the semis. We had to work hard to win this one as it went to a third set. The girls needed to learn some mental toughness to pull ahead for the win," explained Melanie Bos, head coach.
Heading into the final, the team saw Medicine Hat awaiting them to claim the tournament win.
Despite the tough challenge Medicine Hat presented to the Storm, the team was able to stay resilient and get the win.
"Then we played St. Mary's Medicine Hat in the finals. They were excellent servers and we struggled a bit to figure out how to successfully return them. It also went to three sets. We needed to get our serves in and be on our toes to win this one," added Bos.