Jets return home from Kelowna with two wins
Posted on September 29, 2021 by Taber Times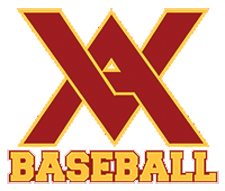 By Cole Parkinson
Taber Times
cparkinson@tabertimes.com
With their first road trip of the season under their belt, the Vauxhall Academy of Baseball Jets returned home with a record of 2-1-1.
The team went West to B.C. this past weekend where they got into four games against four different teams.
"It was good to get on the road with the guys on a bus and go on a road trip. It's been a long time — I think it was the Memorial Day weekend of 2019 when we last went on a road trip as a group. It was good to do it and we handled ourselves well off the field and we played OK on the field, so it was a great trip," explained head coach Les McTavish.
The first game saw the team lineup against the North Shore Twins where they posted a 4-0 shutout.
On the mound, Anson McGorman got the start and the win going five innings allowing three hits and striking out five while Brett Getz earned the save going two innings where he allowed one hit to go along with one strikeout.
The offence was led by Kayden Hleucka who went 1-2 with a double, run scored and a walk, Jared Bendfeld had a double, run scored and walk, Brennan McTavish also had a double, an RBI, a run scored and a walk, and Demitri Shakotko had a hit with an RBI.
Game 2 saw the Jets face a tough college team with older players.
In a game against Okanagan College, the Jets themselves were no-hit in a 9-0 shutout loss.
Matt MacKenzie started on the mound going three innings allowing five hits, giving three earned runs with three strikeouts and Drew Lenehan finished it off throwing two innings allowing one hit, one earned run with three K's.
The penultimate game was against Chilliwack which resulted in a 3-3 tie.
Jack Wheatley had a hit with an RBI, Kayden Hleucka hit a solo home run, Jared Bendfeld went 1-1, Keegan McNeil was 1-3, and Ty Clemett had a double.
Karter Andersen started the game and went four innings allowing three hits, one earned run with five K's while Mason De Ruyck went the rest of the way as he threw three innings allowing one hit with four K's.
The Jets finished the weekend on a high note as they won a closely contested battle 4-3.
On the bump, David Stewart started going four innings allowing a single hit, one earned run with four K's, Garrett Smith threw two and a third of an inning allowing two hits, two runs with one K, Jack Wheatley went two-thirds of an inning allowing one hit and earning the save.
Offensively, the Jets were led by Colin Fisher who was 1-3, Demitri Shakotko was 1-4 with a double and had the game-winning walk-off RBI, Cardel Dick had a double, Kyle Yip was 1 – 1 with a double, and Raphael Ranger was 1-2 with a double and RBI.
"I think we played OK in all areas. We didn't hit as much as we would have liked — our offence was a little stale. It's not that the offence wasn't good, we just didn't string multiple hits together very often. We pitched the ball pretty good and we played good defence in all but one game where we scuffled against a college team. All in all, we came out, we played hard and it was good," added McTavish.
While the team does live together in the dorms at Vauxhall High School, getting out on the road allows players and coaches to interact outside of baseball, which leads to further team bonding.
"It is important, but our program is a little different when it comes to getting on the road because they live together, so they get lots of time to bond. But it is nice to see a different side of everybody and I think it's more bonding between coaches and players than just the players. It gives us a little bit of time to spend with players that we may not get to necessarily see off the field as much. I think it was well needed," said McTavish.
With several games already down in the fall season, and a handful left to go, the team has performed very well so far.
While there is still plenty of things to work on and the coaching staff continues to ask players to get better every day but, they're still encouraged by what they've seen early in the season.
"We've had some young arms step up and perform pretty well. Cardel Dick has been our offensive catalyst and Jack Wheatley the catalyst on the defensive side. Out of the new guys, Brett Getz has had a really good start to the season. We're happy with a bunch of them, we're really happy with a lot of the new players and I think they've played hard and competed. We've seen some big improvements already," stated McTavish.
While the colder weather can roll in at any time, the fall weather has held strong in southern Alberta so far.
And with the warmer weather, that means Jets Stadium has been in great playing shape, though the players and coaches could use a break from the wind,
"It's held up pretty good. This wind kind of takes a toll on it, but all in all we can't complain about the weather — it's been great. The weather has been good and it was beautiful in Kelowna. It's as bout as nice of a city as you can go to and we took the guys down to the waterfront and the ballparks were in great shape," added McTavish.