St. Mary's JV girls volleyball team wins Stirling tournament
Posted on September 22, 2021 by Taber Times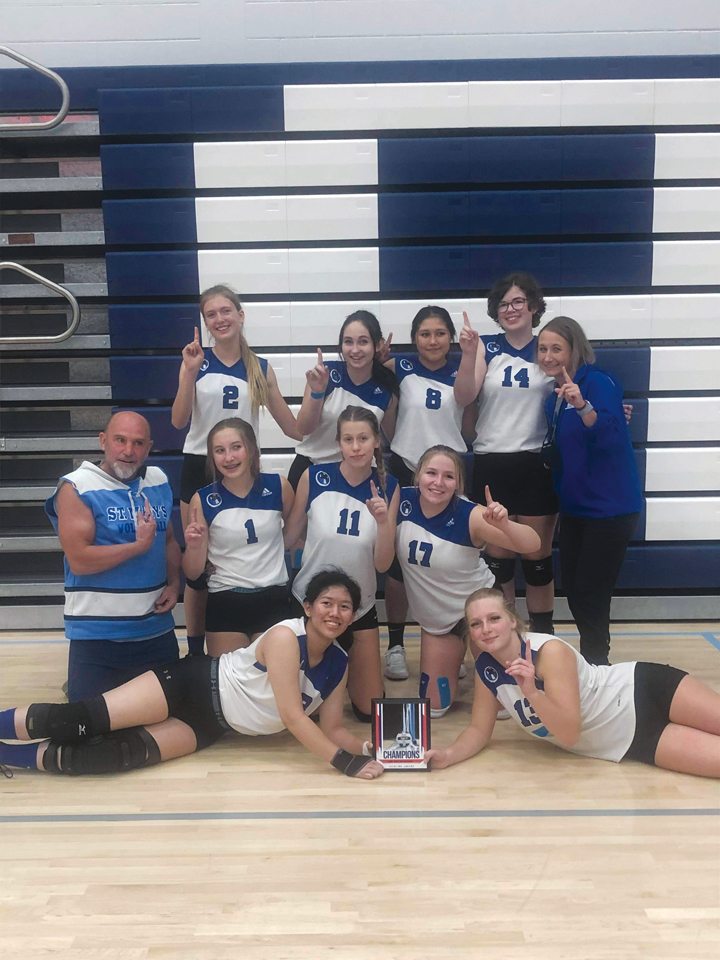 TIMES FILE PHOTO
By Cole Parkinson
Taber Times
cparkinson@tabertimes.com
With players back on the hardcourt, the St. Mary's junior varsity girls Auroras volleyball team have started their season with a big tournament win in Stirling.
Last weekend, the St. Mary's JV squad hit the road to Stirling for a tournament that saw them play a variety of different teams from the area.
"We were second in our pool and we went 4-2. We crossed over for the quarter-final game and we played W.R. Myers. We beat them in the crossover match and then we played the host Stirling team," explained Derry Kolody, one of the team's coaches.
Facing off against the home squad was a tall task for the St. Mary's team as Stirling was undefeated heading into the semi-final, but they proved they were more than up to the task.
After starting the game down, the team's resiliency was proven in the final two sets.
"They were 6-0 in their round-robin games, so they were number one in their pool. We played them and got molly whopped 25-13. We came back and won the next set and they were kind of stunned and were like 'wow, we just killed these guys and they beat us"' We beat them in the third 15-8 and made it to the finals against Immanuel Christian," continued Kolody. "They were in our pool and we again lost the first 25-20. Then we won 25-15 and then 15-9."
Looking back at their first tournament win, the coaching staff was happy with how their team has grown early in the season.
Moving for the tournament, they hope they can carry that momentum into the rest of the season.
"We had great ball control and passing, and we served well all weekend. But it was our ball control and passing that at the end of the day was the big highlight for us," added Kolody.
The senior varsity squad was in Lethbridge this past weekend competing in the 16-team Lethbridge College Invitational volleyball tournament.
The senior squad also finished second in their pool before ultimately finishing in fifth place overall.