Canadian NHL teams busy in first days of free agency
Posted on August 4, 2021 by Taber Times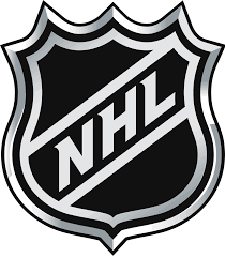 By Cole Parkinson
Taber Times
cparkinson@tabertimes.com
It may be late July, but hockey is on the minds of many Canadians — as teams across the country spent big bucks on a number of free agents.
While July 1 usually signifies free agency day, with the 2020-21 season delayed until early 2021, so too was Free Agent Frenzy.
So, while many moves will still happen before training camps open in September, let's look at what Canadian teams have done in the first couple of days of free agency.
Vancouver Canucks
The Canucks got an early start before free agency opened by dealing Antoine Roussel, Jay Beagle, Loui Eriksson, a 2021 first-round pick, a 2022 second-round pick, and a 2023 seventh-round pick to Arizona for defenceman Oliver Ekman-Larsson ($990,000 retained by Arizona) and Conor Garland.
Roussel, Beagle, and Eriksson all had terrible contracts, but all only had one year left, so this was about clearing some cap space this year.
OEL has a big-ticket left on his deal (six more years at $8.25), so the Canucks are obviously hoping he bounces back from a pretty mediocre 2020-21 season.
Garland was a stud last year putting up 39 points in 49 games, and with him being a Restricted Free Agent (RFA), the Canucks promptly extended him with a five-year, $4.95 million per season contract.
They also bought out forward Jake Virtanen and goaltender Braden Holtby.
Beyond that, the Canucks were busy July 27, as they signed several NHL notable names, including defencmen Luke Schenn (two years, $850,000 per season), Tucker Poolman (four years, $2.5 million), and Travis Hamonic (two years, $3 million), forward Brandon Sutter (one-year, $1.125 million), and goalie Jaroslav Halak (one-year, $1.5 million).
They also signed several two-way depth contracts, which should lead to some nice insulation for the Canucks. It certainly hurts they signed Holtby last off-season, only to buy him out the next season. Halak should be a nice back-up for Thatcher Demko, but the dead cap hits of $500,000 this season and $1.9 million next year hurt.
I like the pick-up of Schenn as a number six or seven defenceman, and adding Garland to the forwards will be an added offensive boost. Taking on OEL's contract could be disastrous though, but Canucks fans should be used to the team having bad contracts at this point.
Edmonton Oilers
The biggest splash made by Edmonton was signing winger Zach Hyman to a seven-year, $5.5 million per season deal. Hyman was an absolute engine for the Toronto Maple Leafs for the last several seasons and adding him to either Connor McDavid's or Leon Daisaitl's wing is a massive win for the Oilers.
Will the contract be an anchor in the final few years? Yes, but the Oilers need to win now before they waste their two stars' primes.
In a more puzzling move, the Oilers paid to acquire 38-year-old Duncan Keith from Chicago.
With Chicago looking to shed salary, and Keith only willing to move further west, you would think Edmonton would have a ton more leverage and only would have needed to part with minor assets.
Instead, they gave up Caleb Jones and a 2022 third pick for Keith and minor leaguer Tim Soderlund. Maybe it works out entirely in favour of the Oilers, but I have a hard time imagining Keith recapturing much of his former glory. The Oilers also signed defencemen Tyson Barrie (three years, $4.5 million) and Cody Ceci (four years, $3.25 million).
Barrie was great with the Oilers last season and while he's pretty much an all or nothing offensive defenceman, it's a good signing that doesn't lock him in for too long. I'll admit, I have no idea why any team would want to give Ceci that kind of term or money, but that's probably because I remember his Leafs' career, and it was not good. The Oilers also traded defenceman Ethan Bear to Carolina for winger Warren Foegele.
Calgary Flames
Calgary's first real move the off-season saw them ship off a 2022 fourth-rounder to Seattle for winger Tyler Pitlick. When the big day arrived, Calgary handed out a big six-year contract ($4.9 million per) to Blake Coleman. I love Coleman and think he's one of the more underrated players in the league, and while the contract probably ages poorly like Hyman's, I understand Calgary's desire to lock him up. The Flames also signed Trevor Lewis (one year, $800,000), Kevin Gravel ($700,000) and several other depth players.
While the Flames have yet to make any major moves as of yet, they did go out and acquire defenceman Nikita Zadorov from Chicago for a 2022 third-round pick. After a disappointing 2020-21 season, I'd be shocked if the Flames don't make some significant moves, especially since they just lost their long-time captain and rock on the backend in Mark Giordano.
Winnipeg Jets
Winnipeg has had a pretty slow start to the offseason, as they've only made a handful of moves. The first couple of which were extending centre Paul Stastny (one year, $3.75 million) and goalie Eric Comrie (one year, $750,000). They also shored up their defence by trading for Canucks' Nate Schmidt, with Vancouver receiving a 2022 third-round pick.
Other than that, they've made a few smaller signings, but nothing major. Schmidt should fit in just fine on that backend and Stastny should be more than capable of filling in on the third line as either a centre or winger.
Ottawa Senators
Like Winnipeg, Ottawa has been fairly quiet so far. They signed defender Michael Del Zotto (two years, $2 million) and forward Andrew Agozzino (one year, $800,000). They also made a trade with Vegas — where they shipped off forward Evgenii Dadonov for defenceman Nick Holden and a 2022 third-rounder.
With a rebuild still underway in Ottawa, I'm sure the front office will be putting their $30.5 million of cap space to good use, whether that be adding bigger names or taking on bad contracts for draft picks and young prospects. Though some of that cap space will be needed to resign Drake Batherson and Brady Tkachuk, both of which should see a sizeable raise.
Toronto Maple Leafs
With much of their cap space locked into the core already, the Maple Leafs worked around the fringes to fill in some of the gaps in their roster. The biggest need was finding a partner for goaltender Jack Campbell, and the Leafs' front office did just that by signing former Carolina net-minder Petr Mrazek to three years, $3.8 million per. They also signed forwards Michael Bunting (two years, $950,000) and David Kampf (two years, $1.5 million).
And in an interesting move, the Leafs also extend Josh Ho-Sang an invitation to training camp. With the big boys already signed, the liklihood of acquiring another big name is slim unless they part ways with pieces already on their roster, which may just happen. But adding Mrazek, Bunting and Kampf is a decent start, though it's unlikely to dub the Leafs cup contenders. I do like the Ho-Sang move though as it's zero risk that could end with the Leafs acquiring a highly-skilled forward, and at worst he's cut before the season ends.
With limited cap space available right now, the Leafs can move some players down to the minors to create more space. Hockey insiders have indicated the Leafs are still looking for one more winger, so more moves are certainly coming for the Leafs.
Montreal Canadiens
After a Cinderella run to the Stanley Cup, the Montreal Canadiens made a few quality moves to jump-start their offseason. The two biggest were signing winger Mike Hoffman for three years ($4.5 million per) and defenceman David Savard for four years ($3.5 million).
With it announced Shea Weber's 2021-22 season is in jeopardy, the Canadiens desperately needed a defensively-minded defenceman, and while Savard is no Weber, it's still a good signing that helps their d-core. The biggest need moving forward continues to be a top-line centreman.
With Phillip Danault departing to Los Angeles, the need for another centreman is crucial to go along with Nick Suzuki. Jack Eichel would be the dream target for the Canadiens, and I think they'll continue exploring that all offseason.
Buffalo is obviously asking for tons of capital back in return, but Montreal has prospects, young talent and draft picks to make it work. Suzuki should be untouchable, but after that, I think Eichel is worth a package of prospects and picks. Maybe Jesperi Kotkaniemi is a name that the deal is built around. Cole Caufield would also be asked for by the Sabres and that may be a non-starter for the Canadiens with how well he played as a rookie in the playoffs.
The Canadiens have been looking for a number one centre for years, and if Eichel can be had, why not if the price is right? Eichel is dealing with injuries, so you can't just pay hand over fist for him, so a deal has to make sense for Montreal.
It's going to be an interesting offseason for the Habs, as they look to build off a successful 2020-21 season.