Local athlete asks provincial government to Let Us Play
Posted on March 24, 2021 by Taber Times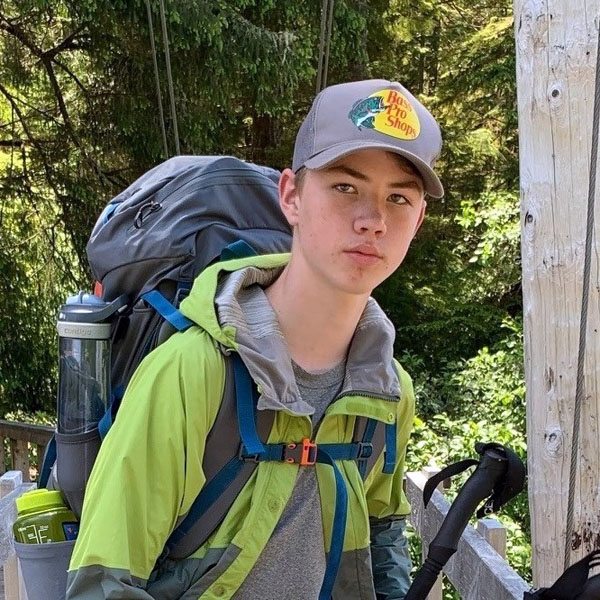 By Cole Parkinson
Taber Times
cparkinson@tabertimes.com
With the COVID-19 pandemic forcing many sports into cancelled seasons, one local athlete is asking the provincial government to let kids get back to playing.
Timothy Holthe, a 15-year-old athlete, has created a Facebook page called "Let Us Play," as part of his initiative to get kids back to playing sports.
"I have created the Let Us Play Facebook page and I have created a petition to try and open up sports in areas where sports has been shut down. The goal is to have it so youth are able to play sports and be active with one another," explained Holthe. "Organized sports have been a very big part of my life for a very long time and without organized sports, I have missed out on a lot of opportunities this year. When it comes to sports you can practice and train all you want, but at the end of the day, you need to be able to scrimmage and play games to put it in action and so this has made it tough."
The lack of social outlets throughout the pandemic has been hard on many different types of people.
Kids still in school have completely missed several different sports seasons throughout the year and Holthe says mental health is a big focus for the Let Us Play initiative.
Without sports over the past year, Holthe says he understands if some youth were feeling completely lost.
"Some of the aspects when it comes to mental health I have struggled with was suicidal thoughts and depression, but that was something I learned to deal with before COVID. I can't imagine how hard it is for some of these kids who have no outlet and have no clue on how to deal with these things."
In getting sports back open for youth in the province, Holthe says the ability to work on your craft and be with your friends will help get many back into a better frame of mind.
"When it comes to team sports, they help with your social skills and when you are playing any sport, the activity releases dopamine. Dopamine helps combat some of the effects of depression in my personal experience," continued Holthe.
As far as any message to the Alberta government, Holthe says he hopes they realize the need for sports for not only youth — but people of all ages across the province. After months without any organized sports leagues, the desire to get back to sports is on the minds of many.
"My message to the Alberta government would just be asking for the ability to play sports again for people of all ages. These things have been hard on everybody and another outlet I feel like would be good for everybody," stated Holthe.
Warm weather will certainly help get summer sports back up and running in the near future, but as of yet, no real direction has been given by the province or AHS.
Holthe hopes people pay attention to the initiative and follow along, as he continues to push the benefits of sports in the area.
"What's next for this is I hope people will read my Facebook page and learn a little bit about what is going on around us.
"I hope people will sign this petition and help me get the signatures needed," he added.
You can keep up-to-date on Let Us Play by visiting their Facebook page at facebook.com/LetUsPlayAlberta.
If you want to sign the petition, visit http://www.change.org/p/alberta-schools-athletic-association-asaa-letusplayalberta-open-up-all-sports-in-alberta.