Hurricanes captains announced
Posted on February 24, 2021 by Taber Times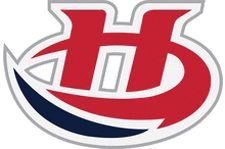 By Dale Woodard
Southern Alberta Newspapers
Dino Kambeitz will don the Lethbridge Hurricanes captain's 'C' this season.
As the 21-year-old veteran becomes the 29th captain in franchise history, Kambeitz referenced a pretty good template as he takes that role.
As they head into their abbreviated 24-game Western Hockey League season starting Friday in Edmonton against the Oil Kings before coming back to Lethbridge Feb. 27, the Canes announced their leadership group Thursday afternoon.
Joining captain Kambeitz are Logan Barlage, Alex Cotton, Justin Hall and Mitch Prowse as alternate captains.
"It's huge," said Kambeitz. "Being named captain for the Hurricanes, obviously it's an historic franchise and a lot of really good guys who have come before me who have worn the 'C'. For me, it's just making sure I'm doing the right things on and off the ice and making the city proud and the crest proud and just going hard."
Already bringing ample experience into his final WHL season, Kambeitz nonetheless took a few pointers from a former Hurricane captain, having trained with Tyler Wong in the offseason.
"Me and Wonger got pretty tight just working out every day," said Kambeitz. "He just said what it means to be a captain in Lethbridge. Obviously, the city really supports us and is behind us 100 per cent. Our image is really big in the city and we have to make sure we're setting good examples and I think Wonger was great for that. He got out in the community a bunch and really set that example. So for me, it's just following his lead and making sure we're a proud group and doing the right things and city will be proud of us."
Kambeitz was an alternate captain for the Hurricanes in 2019-2020. The Parker, Colorado product appeared in 52 games last year with the Canes after being acquired from the Victoria Royals.
Last year he posted career-highs in all three offensive categories with 16 goals and 29 points.
Hurricanes head coach Brent Kisio said it was an easy decision on who to pin the 'C' on for the 2021.
"Just talking to our coaching staff and Peter (Anholt, Hurricanes general manager), he's our guy," he said. "He's come in and he's worked hard. Not only is he a good player on the ice and leads by his work ethic, he's equally good off the ice with how he treats our guys and how he treats the young guys. (It's) how hard he works and he puts himself in a good spot when he plays the game. It was an easy choice and he's the right guy to lead us."
Prowse, 20, was acquired from the Royals last April. The product of Kelowna, B.C. was an alternate captain with Victoria last season and has played in 239 career regular season games, posting 81 points (nine goals and 72 assists). He had a career-high  33 points last season with the Royals.
A 20-year-old forward, Barlage was an alternate captain during part of the 2019-2020 season. The native of Humboldt, Sask. was originally drafted by the Swift Current Broncos before being acquired during his 16-year-old season and has 41 goals and 110 points in 162 games with the Canes over three seasons. Last year he set career-highs with 20 goals and 58 points.
Hall, 19, was drafted by the Hurricanes in the seventh round and 140th overall in the 2016 WHL Bantam Draft.
The Edmonton product has played 102 career games with the Canes with 45 points (16 goals and 29 assists).
Cotton led the WHL in scoring among defencemen last season with 20 goals and 67 points and was selected by the Detroit Red Wings in the fifth round of the NHL draft in October.
The blue-liner from Langley, B.C. has played 122 regular season games in Lethbridge, posting 22 goals and 56 assists.
Kisio said Kambeitz had a hand in picking the alternates.
"As soon as we named him captain we went over some guys we thought as a staff and, from a player's side, what he felt were the right choices and were on the same page," said Kisio. "Prowse and Barlage have put in their time and worked hard. Prowse hasn't been with us, but from what we've seen early and talking to Dino, since they were teammates, his work ethic and also how he treats the young guys, it was an easy choice. Bar has put in the work. He's going to have a big year and he has always been a guy who has lead us. So those two were easy.
"To top it off with Hallsie and Cots, seeing what Alex did last year on the ice, leading the defencemen in scoring in the league and the work he put in. Then Justin is a guy who shows up all the time and works hard. He does things right. We really felt it was a group that treats the young guys the right way and their teammates the right way, puts in the work on the ice and aren't afraid to hold guys accountable. We feel it's one of the best leadership groups we've had as a whole and we're excited about it."
Kambeitz said choosing the alternates was easy picking.
"Me, Bar, Hallsie and Cots got really tight last year," he said. "They took me in really well and made me feel a part of it right off the bat. I think they're guys who wear our crest proud and play hard every night. They're good examples on and off the ice.
Prowse and Kambeitz have history from Victoria.
"So we have a really good relationship," said Kambeitz. "I know his character and he's a great guy. He's someone the guys can look up to and he plays a really good style."
"He plays hard and he'll be really good for us. For me, it's easier to have those guys behind me and making sure as a unit we're leading this team and making sure we're doing the good things."
After going through the quarantine process, the Hurricanes hit the ice at the Enmax Centre for the first time last Friday.
The past week has been spent working back up to game speed with the season-opening weekend series with the Oil Kings a week away.
"It's going well," said Kisio. "Our first practice together was kind of rushed. We got on and there was a lot of energy. Guys were excited and then the next day reality caught up and our conditioning showed it's not quite where it needs to be. It's understandable. We came out of quarantine as a team and some guys haven't been on the ice a lot. So it was a really good example of where we still had to go on that second day. Since then, every day has been getting better and better. Our energy level is going up and the guys are doing things the right way. We're advancing our team game each day, but I hope our conditioning has been going as well."
In keeping with the COVID-19 pandemic protocol, the Hurricanes' living arrangements have the team in close quarters.
"We see each other every day," said Kambeitz. "We're walking to and from the rink and we're around each other all the time hanging out. I think for us, we have to rely a lot on each other and make sure the guys are doing the little things. We're not allowed to be out seeing other people, so it's kind of us just leaning on each other throughout this. I think so far we've really held together well and kept guys accountable. It's been a really good blend and moving throughout the season it'll be good. Sometimes there are low points and guys can feel they're by themselves going back to billet houses. But with the apartments we're all going to be together and we can lean on each other. We're going to be a tight-knit family this year."
They'll start a 24-game sprint exclusively against their Central Division, Alberta opponents next week.
"I thought we had an excellent year last year," said Kambeitz. "So it was great to be back and see the guys and put in the work again. I think we have a really good group that loves to push each other and hold guys accountable with our effort on the ice. Practices have been awesome. The tempo has been really high and the compete has been really good. We're really excited for next week and we're really excited to get going after this long break."