Raptors begin bounce back after slow start
Posted on February 17, 2021 by Taber Times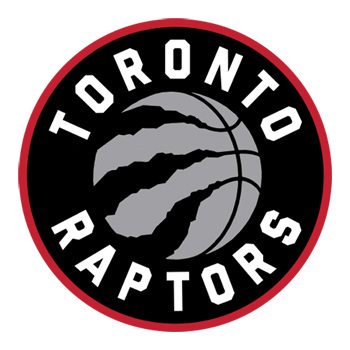 By Cole Parkinson
Taber Times
cparkinson@tabertimes.com
The Toronto Raptors are finally starting to show some resemblance of the Toronto Raptors of old. After an excruciatingly slow 2-8 start, the Raptors are creeping back up to the .500 mark and back into the playoff picture.
And of course, not being able to play in Toronto had to factor into their early woes. With the announcement they will spend the rest of the season down in Tampa Bay, that has to be a least somewhat comforting to now know where they'll be playing for the remainder of the season. Since that early stretch, the Raps were able to two three-game winning streaks and now sit at 12-15 as of Tuesday morning. 
Fred VanVleet has been a huge reason the team has been able to bounce back. In 27 games, Fred has averaged 19.9 points, 6.6 assists, 1.7 steals and shooting 37. 5 per cent from three. On top of his massive 54 points against the Orlando Magic in early February, Fred has been fairly steady throughout the season. 
While last week's matchup against Boston was an outlier where he only put up five points, the fact he's been giving the Raps over 30 minutes all season long is a benefit. 
Chris Boucher has also been a great surprise after the loss of Serge Ibaka and Marc Gasol. While Aron Baynes and Alex Len were brought in to take some of those minutes, Boucher has been the best of the three. While I was confident before the season all three would be able to at least get close to the level of production the two departing big men provided, it took a while to get to that.
If the Raps had Ibaka for this season, I strongly believe the team would be an above .500 team.
Len was cut earlier this season and Baynes got off to a slow start on his new team, especially offensively, but Boucher has looked great. After averaging just over 13 minutes a game this year, he's seen that mark nearly double up to just over 23. His average in points, rebounds, assists and blocks have also seen increased boosts with more minutes.
The usual suspects of Kyle Lowry, Pascal Siakam, OG Anunoby and Norman Powell have all been up and down since the start of the season.
But despite the early struggles, the Eastern Conference is not overly strong past the top five teams of Philadelphia, Milwaukee, Brooklyn, Boston and Indiana.  The Miami Heat, who went to the NBA Finals last season, have also been quite dreadful to begin the year. Like Toronto, they have begun to turn things around and they'll likely push their way into the top eight.
So while a record of around .500 will more than likely birth a playoff spot for the Raptors, they'll certainly be in tough against better competition. With 45 games to go on the regular-season schedule, it should provide the Raptors plenty of opportunities to continue to turn momentum on the upward swing.  Considering the Raps are top 10 in points, three points made and free throw percentage, the offence is in a relatively good spot.
One of the bigger concerns continues to be rebounding where they are in the bottom three in defensive rebounds and only middle of the pack in offensive rebounding.
Rebounding has never been a great trait of any Raptor team in the past several years, and guys like Andre Drummond and Tristan Thompson have consistently been floated out as players who could help. While neither has been brought aboard (though rumours over the weekend linked a Drummond trade to the Raptors), it's probably worth at least a look for an upgrade in that regard for Bobby Webster and Masai Ujiri if they want to bolster their lineup. Drummond is far from a superstar but he would help out with some rebounding but it's still hard to see how any trade would be to the benefit of the Raps. In order to match salary, players like Powell, Baynes, Terence Davis and others would need to go back, and at that point, it's hard to justify unless they feel.
Since Nick Nurse took over the head coaching job, the team has had a defence-first approach but this year, they have yet to really lock it down like they have in the past. Currently, they sit at a 111.7 defensive rating, which ranks 18 in the league. They're also giving up 17.1 points after offensive turnovers (tied for 16th), 13.6 points on second chances (19th) and 12.7 points off of fast breaks (16th). On the other hand, they've been giving up the second least points in the paint with 40.5. 
With Milwaukee, Philly, Miami and Boston coming up on the schedule, the Raps don't have an easy end to February or start to March. But that's probably a good thing because while it could be a nice confident boost to beat up on some of the lowly teams in the NBA (though they did lose to the last place Minnesota Timberwolves last weekend), seeing how they can stack up against the top in the east will be imperative in how the front office approaches the trade deadline.