Hurricanes ready for puck drop, again
Posted on February 3, 2021 by Taber Times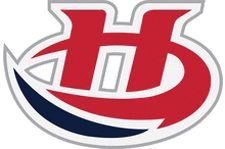 By Dale Woodard
Southern Alberta Newspapers
The Western Hockey League — or at least a part of it — is returning after nearly a year away.
Fortunately for the Lethbridge Hurricanes, that includes them and the rest of the Central Division.
On Thursday, the WHL announced it had been granted approval by the Government of Alberta and Alberta Health to return to play, enabling the league's Alberta-based teams in the Central Division — the Red Deer Rebels, Edmonton Oil Kings, Medicine Hat Tigers and Calgary Hitmen as well as the Hurricanes — to open their season Feb. 26, playing exclusively within provincial boundaries.
The teams will play a 24-game regular season schedule, which will be announced at a later date.
After attempted starts to the COVID-19 delayed season in October, December and earlier this month, the Canes once again eye up a start date, at the very least getting in an abbreviated season.
"Obviously I'm just so excited, and excited for our players, first and foremost," said Hurricanes general manager Peter Anholt. "I'm excited for our staff and our players' parents and everybody involved. I think it's exciting for the Central Division and we're sure hoping this will help in aiding the rest of the league to start very soon, also. We're really pleased about ourselves getting going and the opportunity to bring our players in and for our coaches to get their hands on them. It's been a year and to say that we haven't seen our players on the ice for 12 months, who would have ever thought that was going to be the case?"
After gritting their teeth through three projected start dates that didn't happen, Anholt acknowledged his players frustrations, but also their patience throughout the ordeal.
"They're very excited, to say the least. I think that's an understatement. But they also know there's work to be done now. It's just like anything through this period. Some players took advantage of it and are going to be better for it and there are going to be some players that will have gone by because they didn't take advantage of it. So there are some players who are really excited about getting in and showing how they've improved and then there might be some other players who are a little concerned about the whole thing."
Players and staff from the teams will begin self-quarantining on Saturday and will then report to their club Feb. 6, where they will be required to undergo COVID-19 testing upon arrival followed by an additional quarantine period.
Preseason on-ice training for the Central Division teams will open Feb. 12 at the earliest.
"It looks like we'll be able to get on the ice on the 12th in small groups," said Anholt. "We'll do that for four or five days and then we'll have some time with them as a full team afterwards."
The teams are also committed to providing private PCR testing through DynaLIFE Medical Labs, to ensure no additional strain is placed on public health.
Players will be tested upon arrival to their club and once again before engaging in any team activity.
The WHL will implement an ongoing weekly private PCR testing strategy. If a team has one or more players or staff test positive for COVID-19 at any point in the season, the team will be required to suspend its club activities for a minimum of 14 days.
"It's pretty clear we'll be shut down if there are cases," said Anholt. "That's why it's important for us to really adhere to the protocols and be militant about them. Even in that case there's still a chance you could contract it in some way, shape or form. So we've really stressed it with our staff and we'll make it a small cohort with our coaches and our training staff and players and try to lock them down the best we can through the time they're here and eliminate some variables the best we can. It's how we manage it to give ourselves the best chance to play."
Despite the return to play, fans will not be allowed in the arenas.
Not that Anholt and his team wouldn't like to have fans in the stands should regulations lighten as the season goes on.
"I think if we could have fans come into our building, that would be awesome. But let's walk before we can run. I think, for us, we have a significant number of protocols to adhere to initially and I know our league is really taking this to heart," he said. "I think we have to look at being really militant initially because when you look at some of the other sports, it seems there have been some breakouts early on in their seasons and when they first came together. So we can use that to our advantage as far as the knowledge. I think that's going to be an important dynamic for us to look at and understand. I'm not sure what it will look like going forward, but if there is a relax in protocols, we would love to have fans in our stands."
Based on the approved WHL protocols, the schedule will allow for a maximum of one opponent per week, with a five-day break prior to playing a new opponent.
As such, WHL Central Division games will be played on weekends and consist of home-and-home games only.
As far as any potential post-season play, Anholt said nothing has been decided.
"There has been no word on the Memorial Cup and everything kind of works backwards from the Memorial Cup. We'll start our league and if we can focus on at least a divisional championship, if there happens to be something our league offers or the Canadian Hockey League comes out and tells us there's something different, great. If the Memorial Cup is in play, OK. But right now we're just focused on getting our team playing and giving our players a chance to get back together as a team."