New NHL season sees Canadian teams battling for best in the country
Posted on January 13, 2021 by Taber Times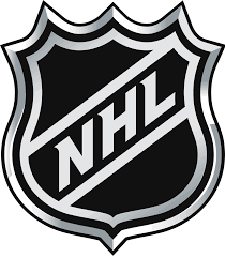 By Cole Parkinson
Taber Times
cparkinson@tabertimes.com
The day is finally here.
Tonight, the NHL 2020-21 season officially kicks off, and it won't look like any season before, or likely after.
The fact there will be a North Division featuring only Canadian teams is so strange and so awesome for Canadian hockey fans, it almost doesn't seem like something the NHL would do.
Of course, they wouldn't do this if the COVID-19 pandemic wasn't still ongoing, and while no fans will likely be in the building for the foreseeable future, it still bodes well for smack talk and rivalries across the country.
And really, there is no clear cut number one favourite to win the North Division.
Sure, the Toronto Maple Leafs are favoured in Vegas, and with their roster, I think it's easy to see why, but who would be shocked if the Maple Leafs disappointed again? I mean, it's happened before right? (Please don't remind me).
Edmonton, Calgary, Winnipeg, Vancouver or Montreal could all easily be the top team heading into mid-May, and the race to be a top-four team in the division should be interesting all year long. And I know Ottawa looks like the worst team on paper, but I really don't think they will be a bad team — especially like they were last year. I doubt they make a playoff push, but I see them pushing the other Canadian teams and playing in close games all season long.
With the fact these teams only play each other for the entire regular season, every single point will matter come stretch time — which should lead to some great games with plenty of animosity.
Vancouver is boasting a fairly similar roster except for Braden Holtby in net, Nate Schmidt on the backend and the departure of forward Tyler Toffoli. Regardless, the biggest difference I think will come from their young studs (Quinn Hughes and Elias Pettersson) coming into the season with more experience.
Both were dominant last year so you have to think they up their game another notch coming into the new season. Edmonton no doubt looks to regroup from getting bounced rather easily in the bubble during the qualifying round, so I expect them to come out ready to go. Having Connor McDavid and Leon Draisaitl upfront is about as good as it gets but the goaltending is still questionable with Mikko Koskinen and Mike Smith.
Moving over to Calgary, they did make a significant addition in the blue paint with former Canuck goaltender Jacob Markstrom. With that addition alone, the Flames should be a better team in theory. If Johnny Gaudreau and Sean Monahan can have bounce-back seasons, and with the Flames' traditionally strong defensive core, I think Calgary could be a very good team.
Winnipeg has arguably the best goaltender in the league with Connor Hellebuyck, and coming off his Vezina win, if he creates a similarly strong season, the Jets should easily challenge for one of the four spots. Offensively they are going to be strong again, though reports of Patrik Laine's trade requests could hamper that a bit, so they should be able to score their way out of some trouble. Their defence is once again a question mark but if Hellebuyck can be elite again, they may be completely fine until the trade deadline.
Like previously stated, Ottawa likely comes in last place in this division but keep an eye on Brady Tkachuk, Thomas Chabot and World Junior standout Tim Stuetzle, all of which will make the Sens a fun watch. While Matt Murray is a two-time Stanley Cup winner, he has yet to show if he is an elite starter in the NHL, and behind a young Senators team, he'll have to be spectacular.
The Maple Leafs have superstars upfront in Auston Matthews, Mitch Marner, John Tavares and William Nylander, and with upgrades on the backend with TJ Brodie, Mikko Lehtonen and Zach Bogosian, they should be able to nab one of the four playoff spots. The big question for the Leafs will be goaltender Fredrik Andersen, who had an unusually bad regular season last year. In a contract year, you have to think he'll bring his 'A' game but really the concern lies with his play come playoff time where he once again showed last year his inability to make stops in big games.
Last, but certainly not least, the Montreal Canadiens made some splashy moves this offseason that should lead to a more successful regular season. Adding Josh Anderson and Corey Perry to their forward core will no doubt create some headaches for teams as they join Brendan Gallagher in that department. On the backend, Shea Weber and Jeff Petry form a more than formidable one-two punch and if Carey Price can play up to his $10.5 million contract, look out.
It truly is hard to gauge where these teams will finish come the end of the season, and that's a good thing. While three fanbases will no doubt end the season on a low note, I doubt any of them will be disappointed in their team's efforts.
I already know I'll be wrong but I'll say the North Division standings will end with Toronto at the top, Winnipeg in second, Calgary in third, Edmonton in fourth, Montreal in fifth, Vancouver in sixth and Ottawa at the bottom. Either way, the beginning of the NHL season is finally here and I can't wait to watch games every single night for the next several weeks.