Amendments recommended by rec board for COVID cancellations
Posted on September 16, 2020 by Taber Times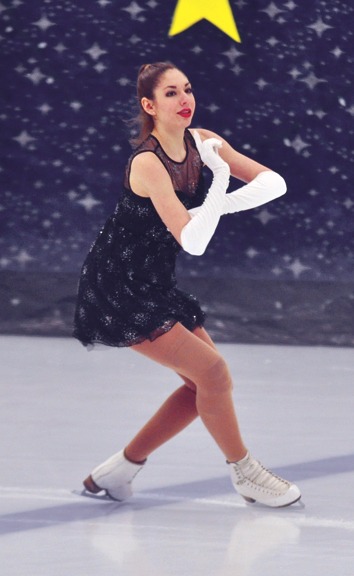 TIMES FILE PHOTO
By Cole Parkinson
Taber Times
cparkinson@tabertimes.com
With the possibility of unforeseen COVID-19 infections, a policy update around ice time cancellations for ice users has been requested.
At the Taber Recreation Board's regular meeting on Sept. 3, the Ice Surfaces Allocation Procedure, PS-REC-8, was in front of the board for review.
"The figure skating club came up to us and we have a policy in place for the ice surfaces allocation procedure that states basically once they book their ice, after a certain time they can't cancel," explained Dawn Phillips, director of recreation. "As of October 15, we need their entire season. We did change the policy last year so, on December 1, they did have the opportunity to hand back ice at that time but then not again. The question came up 'what if we end up with a COVID positive on our team?' Or what if it's the league? They want to know if that happens, can they cancel whether it's for two weeks of the entire season, will they get their money back?"
The board was understanding of the position COVID-19 has put organizations under and was for changes to allow groups to cancel under shorter notice than before and receive refunds.
Another facility within Taber has also seen the same concerns.
"The second part of this is at the Aquafun Centre, we closed for the pandemic and put all passes on hold. What we did when we re-opened was, we allowed people to come back and reactivate their passes as they came back. What we are seeing other communities do is trying to say as of a certain date, all passes would be reactivated and then there is an option for the opportunity if they don't feel it's safe to be back, to request a refund and that would be prorated," continued Phillips.
The board asked why a set day to reactivate all swimming passes would be more ideal for administration.
"I would think it would be more staggered if a person was reactivating their passes at a different time and you wouldn't get the influx of people coming in right at that certain date. Is there a reason why they are doing it that way?" asked Danielle Hansen.
"From an administrative perspective, there is some work with the one-offs and at the beginning that took a bit," replied Phillips.
Motions that the board supports the request for ice user fees to be refunded in the event that the team needs to cancel practices or the season due to COVID cases in the club, team, or organization, and to support the recommendation that all Aquafun passes be reactivated effective Oct. 1, and to request Administration present both recommendations to council for consideration were carried.