Grassy Lake welcomes SATRA
Posted on July 22, 2020 by Taber Times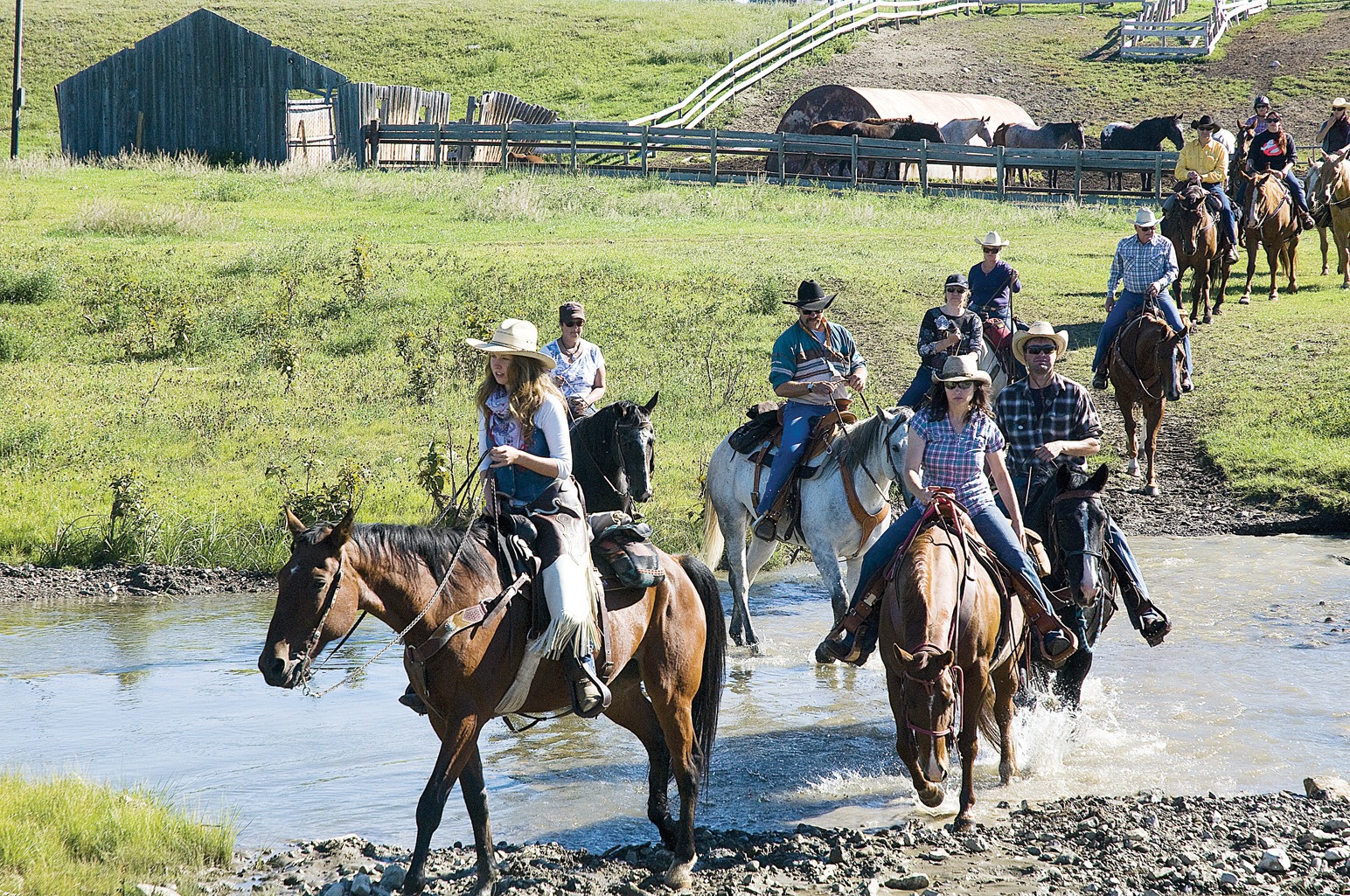 TIMES FILE PHOTO
By Cole Parkinson
Taber Times
cparkinson@tabertimes.com
This weekend the hamlet of Grassy Lake will feature plenty of riders as horses will be making their way to the Grand Forks campground.
Starting on Saturday morning at 10 a.m. riders will hit the trails for an approximately four-hour ride while Sunday will feature the same but starting at 9 a.m. While COVID-19 continues to hamper many different sports across North America, horse riding has been one that has been relatively unscathed.
"We always follow the provincial mandates so whatever the restrictions are at the time, that's what we go with," explained Debbie Jodouin of the Southern Alberta Trail Riding Association. "Right now, with social distancing and everything else, we are providing meals for people but we have masks and everyone wears gloves. Everyone gets served their plates and that sort of thing, so there is no interaction or touching. We also ask people that come in separate groups to stay a minimum of six feet apart. When it comes to horseback riding, if you are within that six feet with your horse, you're asking for trouble. So it is relatively one of the safer sports to participate in because you were required to social distance before anyway."
So far 16 riders have signed up for the event, with registration due by this past Tuesday.
While several sports saw delays and cancellations due to the pandemic, horse riding in southern Alberta has been able to carry on with most of their events and they have plenty to come for the rest of summer.
"Southern Alberta Trail Riding Association does a bunch of different activities. Usually, from November until about the beginning or middle of May, every Sunday we have an arena ride where we rent a specific block of time from non-profit areas to support some of the charities and LTRA is one of our destinations as well as the Ag Society in Fort McLeod and we are going to be introducing one ride a month in Taber. Just trying to help support local and to get us out on our horses all winter long. We use that time to challenge our horses and do some training exercises, things like that," continued Jodouin. "In May/June, we have our Sunday rides. Every Sunday we get together and ride as a group somewhere. A lot of times it's Pavan Park in Lethbridge. We are trying to get to the rodeo grounds out in Taber and hopefully, we can start doing that this fall."
As far as the campground trail rides, like this weekend in Grassy Lake, the group explains it's a great opportunity for riders of all kinds to get out and hit the trail.
"It's usually very low-key and it's great for timid riders, it's great for experienced riders, so it's really great for anybody really. The average age is close to 55 or 60, so an older group of people for the most part," added Jodouin. "In the summer we have our camping rides. So this weekend is our Grassy Lake ride, and then a Cypress Hills ride in August. And after that is Bob Creek on Labour Day weekend. We have just a day ride at Blue Lake. We try to travel around and see the country as best as we can. Writing-on- Stone is another popular destination."
To keep up to date on SATRA events, visit http://www.satra.ca.