Town hosting farmer's markets throughout summer
Posted on June 24, 2020 by Taber Times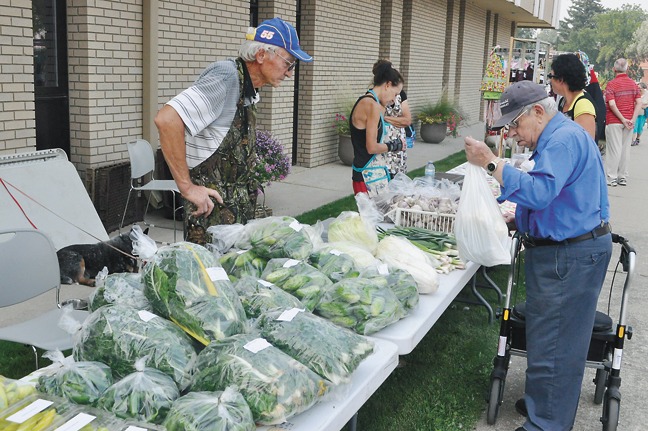 TIMES FILE PHOTO
The Town of Taber will be hosting outdoor farmer's markets at Confederation Park (or in the Taber Community Centre dependent on weather) from 4-7 p.m. each Thursday (June 25-Sept 10). The events will have many favourite booths from the past and many new vendors.
There is still table space for the farmer's market side as well as the public vendor side. To book a space, or for any questions contact the Recreation Department at 403-223-6013.
Taber Aquafun Centre re-opens
The Town of Taber announced that as part of Phase 2 of the Alberta Relaunch Strategy, the Taber Aquafun Centre re-opened for business on June 15.
Since the facilty's closure in March, there have been upgrades to the pool. As part of the re-opening, the town has implemented a number of measures that they are asking all users to adhere to for their safety and as per the Government of Alberta's guidelines.
These can be reviewed on the town's website at http://www.taber.ca/news.
The Taber Spray Park also re-opened on June 12, with more announcements about other facilities expected to be coming in the near future.
Barnwell Days cancelled
On April 16, Barnwell village council decided Barnwell Days 2020 would be cancelled.
"After considering the current socialization restrictions and the likelihood that these restrictions may not be lifted by summer, it would be very hard to put on any type of normal celebration like we do each year," reads a statement on the village website. "We will look forward with hope that we can all get together for this celebration in 2021."