Times takes first in sports at 2019 Better Newspaper Competition
Posted on June 17, 2020 by Taber Times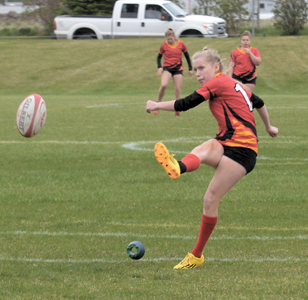 TIMES FILE PHOTO
The Alberta Weekly Newspapers Association announced the winners of its 2019 Better Newspaper Competition – General Excellence earlier this month.
The Taber Times was awarded first place for Best Sports Page/Section in Class B, while her sister paper, the Westwind Weekly News (Raymond-Magrath), took third place for Best Editorial Page in Class A.
"The editorial team at the Taber Times is one of the best in Alberta – they consistently place in the top three in many categories of editorial excellence in provincial newspaper competitions…we are proud to have them as part of our newspaper," said Times publisher Ryan McAdams, who also serves as group publisher for the Alta Newspaper Group, which includes the Westwind Weekly News. "The level of quality coverage that is carried in the Taber Times has been recognized for many years, as evidenced through the many awards and certificates of achievement that the Times has received. I hope our readers enjoy reading the local stories and columns in their Times newspaper and that you are reading the type of news that you're looking for in your local newspaper."
The annual competition honours general excellence in Alberta weekly newspaper publishing.
Five different categories are based on size of community, from under 1,100 up to 12,500 and over. In each of these groups, awards are then presented for excellence in: General Excellence, Best Front Page, Best Editorial Page, and Best Sports Page.
Independent publishers from outside of Alberta generally compose the judging committee and the awards are presented during the annual Convention held by the Association.