Tigers announce pre-season match up in Taber
Posted on September 4, 2019 by Taber Times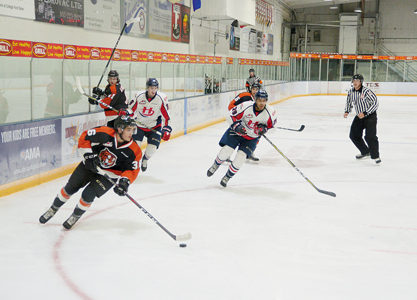 TIMES FILE PHOTO
The Medicine Hat Tigers will be returning to the Taber Arena on Sept. 14 at 7 p.m. for the annual WHL exhibition game hosted in the community.
The Tigers host Swift Current today in Irvine for the closest thing resembling a home exhibition game.
They are next in Regina to face the Pats on Saturday and will be in Red Deer to face the Rebels Sept. 13, then host Calgary in Taber on Sept. 14 to close out their pre-season.