Taber Viper Swim Club experience medal moments at provincials
Posted on August 21, 2019 by Taber Times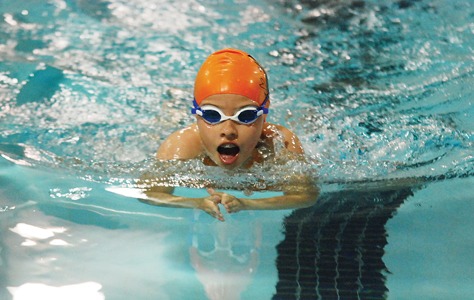 TIMES FILE PHOTO
By Greg Price
Taber Times
gprice@tabertimes.com
A handful of Taber Viper Swim Club members managed podium finishes to conclude its summer swim season at provincials in Edmonton this past weekend.
Darci Wright managed a silver finish in 50-metre freestyle (28.26) for 15-to-17-year-old girls.
Don Velarde also got a silver lining in 25-metre backstroke (18.31) for nine-and-10-year-old boys. His time in 50-metre backstroke (40.38) earned him bronze.
The biggest multi-medalist was Evan Klemen, who earned a trio of bronze medals for his times in 50-metre freestyle (30.52), 100-metre freestyle (1:07.70) and 50-metre fly (33.50) for 11-12-year-old boys.
Coach Kristen Irvine competed and took third in her 400-metre freestyle event (5:25.32).
In total, a dozen Vipers competed at provincials, along with seven relay teams. Taber Viper Swim Club ends its season with its awards this week.