SASG opens in Taber
Posted on July 4, 2018 by Taber Times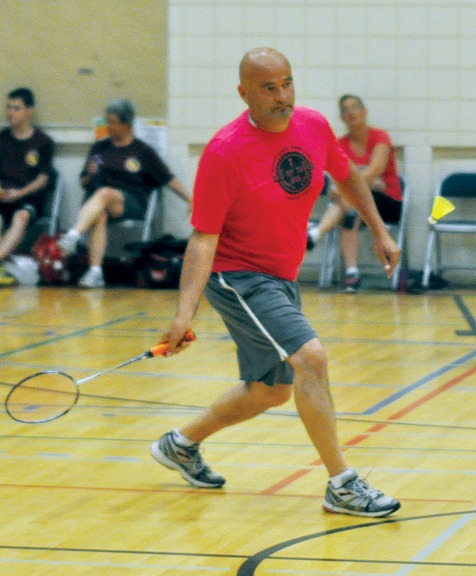 TIMES FILE PHOTO
By Greg Price
Taber Times
gprice@tabertimes.com
With months of preparation having now come to fruition, the Taber area will be in full showcase as the 49th annual Southern Alberta Summer Games (SASG) kick off today.
"It brings communities together from all over southern Alberta. It gives the town and the M.D. of Taber a chance to showcase their facilities," said Tamara Miyanaga, chairperson for the 2018 SASG.
The 3/5/10-kilometre races started at 8:45 a.m. in front of the Aquafun Centre to start athletic competition, with athletics at the track and field oval, badminton at Barnwell School, baseball at Ken McDonald Memorial Sports Park, cribbage at Parkside Manor, and mini soccer at St. Patrick's field also showcased on the first day of competition today.
The Games go until Saturday, and also feature 3-on-3 basketball, five-pin bowling, archery, ball hockey, beach volleyball, cycling, equestrian, golf handgun, motocross, photography, pickleball, soccer, smallbore, swimming, tennis and trapshooting.
Locations for events are scattered about in Taber, the M.D. of Taber, Barnwell and Vauxhall.
"Right now we have registered 2,387 coaches and athletes of all ages that will be making their way to the town and the M.D.," said Miyanaga.
Tonight will feature the opening ceremonies that start at 7 p.m. at the Cornfest Stage, where athletes will come marching in from all over southern Alberta.
Earlier, there will be a barbecue at 5:30 p.m. at the park, featuring numerous games and activities for athletes and spectators to join in on.
Additionally, the Southern Alberta recreation Association will be receiving an 'Excellence in Youth Development' Award from Alberta Recreation and Parks Association, which recognizes excellence in projects that focus on youth recognition and uses a youth development model. Ashley Steacy, of the 2016 Canada Sevens Womens Rugby Olympic Bronze Medalist team will be in attendance at the opening ceremonies.
Apart from the athletes that will be featured, there will also be cultural events. Photography will be on display at the Taber Public Library throughout the Games. On Friday night there will be games played at the M.D. of Taber Park and the Taber Gymnastics and Fitness Club will be open for people to tour.
On Saturday, there will be a spray park party at Confederation park with a DJ and games from 1-3 p.m.
Such a massive undertaking could not happen without volunteer help and corporate sponsorship, with Miyanaga adding the Games was able to garner plenty of both.
"We are sitting at just over 330 volunteers and so we are very pleased with that. We got guys running food, to scorekeeping to doing results. It's quite a large array of tasks volunteers are doing. If it wasn't for municipal and volunteer support, we wouldn't be able to do this," said Miyanaga.
"We have also received fantastic community support, right from our platinum sponsors down to individual small businesses that are sponsoring specific sports. We could not to this level of Games that we are doing without their support."