Games low on volunteers
Posted on June 6, 2018 by Taber Times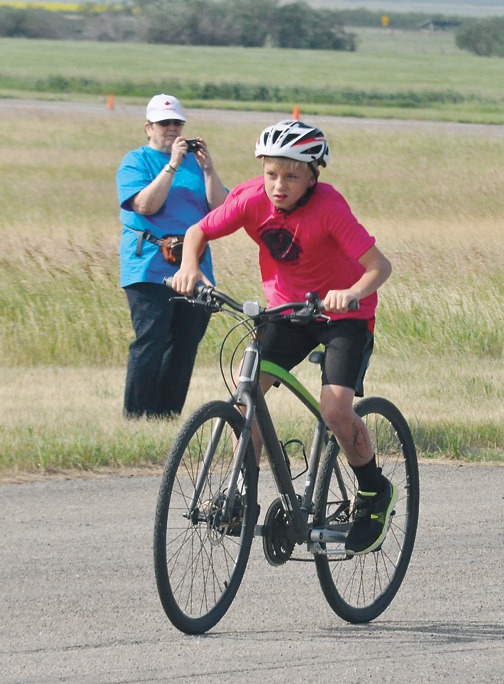 TIMES FILE PHOTO
By Greg Price
Taber Times
gprice@tabertimes.com
Southern Alberta Summer Games are fast approaching for the Taber area in early July, and to make it the best possible experience for athletes and families, the call out is continuing for volunteers to help out with the various events.
There is a wish list of hundreds of volunteers to help with the Games, with still a ways to go to achieve that mark.
"Currently we have 95 volunteers registered. They registered through our online system with our Summer Games Web site at http://www.southernalbertasummergames.com with our registration tab," said Emily Bradbury, Southern Alberta Summer Games co-ordinator. "In past years when Taber has hosted, we've had 300 volunteers. We would really like to have that number again this year. It takes that many people to kind of make the Games go off without a hitch."
Every sporting event could use more volunteers, with the big ones being athletics (track and field), three, five and 10-kilometre runs, equestrian and soccer.
"We also have different areas like opening ceremonies and those special people to fill our mascot suits with Gusty and Breezy which are our gophers that show off the Games spirit," said Bradbury. "It's a great opportunity for people to get involved in the community."
Bradbury noted there are a variety of shifts available with easy tasks, where people can decide how much or how little time they want to invest.
"We can use them when they have availability. It's really flexible in how they are volunteering," said Bradbury.
Southern Alberta Summer Games run in the Town of Taber and M.D. of Taber July 4-7.
To volunteer, you can log onto http://www.southernalbertasummergames.com or visit the Grey Room of the Taber Community Centre during work hours to register in person.
"Within the registration, they can select their interest areas, their days and their hours they are available," said Bradbury. "We'd like to get our volunteers ahead of time so we can give them their volunteer T-shirts and we can connect them with the sports chairs who are organizing the tournaments so they have an idea of what they are going to be doing during their volunteer hours."
Further inquiries into Southern Alberta Summer Games volunteer registration can be made by call Emily at 403-223-5500 ext. 5561.