Games photographers wanted
Posted on May 30, 2018 by Taber Times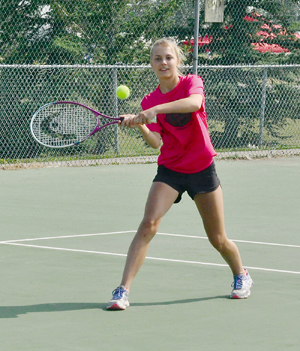 SHOOTER: For those who love to shoot pictures, the Southern Alberta Summer Games has something right up your alley. TIMES FILE PHOTO
By Greg Price
Taber Times
gprice@tabertimes.com
With the Southern Alberta Summer Games fast approaching in the Taber area in just over a month's time… a call out is being made to those shutterbugs out there that may want to capture the action.
Jake Bradley is a co-chair of the photography competition and is also organizing event volunteer photographers for the Games. Bradley has over 20 years of professional photography himself, but notes, both professional and amateur photographers are being sought out with open arms as volunteers.
"I'm overseeing all the event photography. We are looking for photographers to help cover the event. It is hard for myself to get to every event, you only have so many people and so much time," said Bradley. "Whether they are professional photographers or amateurs, it doesn't matter. As long as they have something besides a cell phone. It could be a hobby photographer if the feel they can capture a sport and tell a great story through a couple of frames. Hopefully, they feel comfortable shooting high-speed sports."
Given the majority of sports featured at the Southern Alberta Summer Games are outdoor activities, it lends itself to optimal lighting and higher shutter speeds which will make the task easier.
"It gives any photographer out there a chance to work on their skills. There is so much action going on everywhere, you will have time to set up shop. You could be at one event for a couple of hours if you wanted to," said Bradley.
"Have some fun with it, experiment. Photography, especially now in the digital world, is you are able to go out and shoot a thousand shots, and if they don't work out, just delete them and make adjustments on your camera. It's not like the old days where you could be spending hundreds of dollars on film to try and get good photographs. Now, you can just shoot away."
Bradley added he will assign volunteer photographers to events that they feel comfortable with to give a helping hand for the Games, or perhaps events that peak their interest specifically.
"People may say they've always wanted to shoot equestrian, archery, swimming or something like that. If we have three photographers at one event, that's fine," said Bradley. "We already have a few photographers that will be at various events. We'd love if there was someone out there that wants to follow us around, right on site we can work with them. We can give them a little bit of help if they so wish."
If you like to volunteer as a photographer for the Southern Alberta Summer Games, you can contact Jake Bradley at 1-587-257-3557 or e-mail Jake@jakebradleyphotography.ca.