The year in sport that was 2016
Posted on January 4, 2017 by Taber Times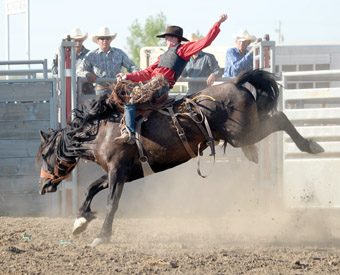 TIMES FILE PHOTO
There were plenty of local sports teams and athletes that made headlines at the local, provincial, national and international stage and these were their stories for an eventful 2016.
JANUARY: The Barnwell School Cake Auction/Basketball extravaganza is held in the school's old gym on Jan. 14 for the last time due to the school's modernization.
Entries are up at the Taber Fish and Game Association Measuring Day at the Taber Community Centre Auditorium, breaking the 100 mark. John Stanek was selected as Sorgard Memorial All Around Sportsman of the Year.
W.R. Myers Rebels varsity girls basketball team dominates its way to the tournament title in Bev Facey, beating each team by at least 20 points along the way, including a 66-46 win over Lindsay Thurber in the gold-medal game. Hayley Lepard nets 23 points to go with 17 rebounds in the game.
Taber bantam "AA" Golden Suns (15-5-4) stay atop the South Division standings by winning games against Okotoks Oilers 4-1, and Red Deer Ramada 4-2.
The Town of Taber will be conducting a recreation facility survey throughout 2016, but not every member of town council is happy about the decision. Town council voted 4-2 to direct administration to conduct a survey of recreation facility users over various time periods to get an accurate reflection of users over the course of a year. Coun. (s) Randy Sparks and Andrew Prokop opposed the motion.
St. Mary's Celtics boys basketball team earned a silver-medal finish at its Celtics Invitational Basketball Tournament.
Four wrestlers from W.R. Myers found a silver lining at a tournament in Swift Current, Sask. with silver medals.
The W.R. Myers Rebels varsity girls basketball team have a 13-1 record and sit atop the 3A provincial rankings along with the top of the Southern Alberta High School Girls Basketball League with a 5-0 record.
FEBRUARY: It is the 10th anniversary of the Vauxhall Academy of Baseball Awards and Fundraising Banquet. To mark the milestone, the Vauxhall Academy of Baseball has its most prominent former Major Leaguer to date as its guest speaker in Toronto Blue Jays World Series hero Devon White, for the banquet that will be held Feb. 27.
The 13th annual Taber Rebel Classic Basketball Tournament tips off, which also features a skills competition of full-court cone dribbling/lay-up challenge, team hot-shot shooting challenge, and 'Five in the Bucket' free-throw game. The W.R. Myers Rebels varsity girls basketball team would win its home tournament with a 60-37 victory over McCoy Colts.
All three Taber Golden Suns hockey programs pick up points in the standings on the Feb. 5-7 weekend.
Taber atom 'A' Oil Kings went undefeated at an outdoor hockey tournament in Kalispell, Montana, competing against teams from Lethbridge, Fort Macleod, Whitefish and Kent Valley.
After months on consultation with the public and gathering of data, the planned Recreation Master Plan will unveil its next stage with an open house at the Taber Community Centre Auditorium.
As the W.R. Myers Rebels varsity girls basketball team reaches a defining moment of how it will react to adversity, having suffered back-to-back losses for the first time on the season with two-point defeats in both games.
W.R. Myers Rebels varsity girls basketball team earned another tournament title with an 87-56 win over host Hunting Hills.
Aaron Edlund introduces a new club basketball team in the Horizon Heat. The year 2016 will see Horizon Heat having teams in the U13, U15 and U17 categories for girls, with hopes boys teams can be added in the same age categories for 2017.
Taber Minor Hockey holds it year-end banquet in which Shawn Murphy is given the Coach of the Year honour.
MARCH: The W.R. Myers Rebels mixed curling team is off to provincials in Ponoka thanks to the team effort they displayed at divisionals and zones. The team is a combination of W.R. Myers and St. Mary's School players. The team of Andrew Makarchuk, Jillian Pickerell, Keeley Miller, Karlee Martin and Thane Buckingham would end up taking gold with a match victory over Westlock at provincials.
Taylor Straga of the Taber Figure Skating Club earned a bronze medal in Silver Triathlon at the Alberta/NWT-Nunavut StarSkate and Adult Championship in Leduc.
After a lengthy presentation by Intelligenz Solutions Software director of sales Scott Sclater, Taber Recreation Board has recommended to town council it authorize administration to purchase its required soft/hardware. The motion passed 5-1 with recreation board member and town councillor Andrew Prokop being the lone dissenting vote.
Barnwell Lady Trojans basketball team made it six years in a row with a 3J zone banner at the championship at St. Mary's School.
W.R. Myers Rebels win the 3A zone banner easily in Medicine Hat with an 80-37 win over McCoy Colts. The team ended up winning provincials just as easily in Olds, once again facing McCoy Colts in the final, and winning 67-47. Hayley Lepard would score 22 points to go with 13 rebounds. Paige Wood has a double-double of 10 points and 10 rebounds.
Taber bantam "AA" Golden Suns host hockey provincials at the Taber Arena, in which they make it to the gold-medal game before falling 5-4 in overtime to the Beaumont Braves.
All five W.R. Myers wrestlers' performances at rural provincials in Lethbridge earned them a trip to provincials in Sherwood Park. Kathrin Waeckerlin (silver) and Peter Waeckerlin (bronze) would end up earning medals at provincials.
Taber atom 'B' Oil Kings took home the Spud League banner after sweeping Crowsnest Pass in two straight hockey games. Spud League honours also went to the novice 'A' Oil Kings and the peewee Oil Kings winning the Tier V division in the Central Alberta Hockey League.
Taber Golden Suns Athletic Association held its awards banquet, recognizing its peewee, bantam and midget programs.
Taber Motocross Park will be having a new look thanks to the blessing of the Taber Recreation Board and Taber town council in expanding it to have an endurocross track expansion.
Jobert Cruz and Herman Wiebe of the St. Mary's Celtics boys basketball team are selected as River Ridge Basketball League all-stars.
APRIL: Nearly 60 teams sign up for the Taber 3-on-3 Hardwood Hoedown basketball tournament.
W.R. Myers Rebels varsity girls rugby team starts off its season on the right foot with a 20-7 victory over Chinook. The squad would later on dominate Vulcan 67-7. The end of the month saw the varsity rugby team make history with a 28-12 win over Raymond, the first time the varsity team had ever done so in league competition.
W.R. Myers Rebels baseball team splits its first two games of the season in a 14-13 loss to Eagle Butte and a 12-2 win over Maple Creek. The team would shutout Foremost Falcons 10-0 later on in the month
The beginning is now in the crosshairs for the opening of all ranges at the Municipal District of Taber Shooting Complex. Although the 100-metre range was open last year, certification has just come through on the other three ranges.
Several locals had top lifts at the 2016 Western Canadian Drug Free Single Event Powerlifting Championships held in Taber.
Keegan Brantner was part of the U18 Canadian girls rugby team that took a mini 12-day tour of England, as Brantner was the only player selected from southern Alberta for the national team.
MAY: W.R. Myers Rebels football team begins its spring camp to start its gridiron season.
St. Mary's School won the 2A badminton banner thanks to numerous medal-winning performances by student athletes.
W.R. Myers wins medals in both badminton zones and provincials.
Grade 10 students Shantelle Bennett and Dakota Huddlestun won gold in Junior Mixed-Doubles on the 'B' side.
Registration for the Southern Alberta Summer Games in Lethbridge officially opens.
Dylan Nevil is selected 150th overall by the Moose Jaw Warriors in the 2016 WHL bantam draft.
The St. Mary's Junior badminton team takes the 3J zone banner in Medicine Hat.
After a 20-year layoff, Taberites finally returned to competitive gymnastics, as six local gymnasts, up from three last year, made their way to the Hollywood Classic in Calgary.
Taber Recreation Board has thrown its support behind the construction of an asphalt basketball pad for the Heritage Estates subdivision.
W.R. Myers Rebels junior varsity girls rugby team concludes its season with a 3-1 record at its home tournament.
W.R. Myers Rebels baseball team earns the silver medal at the Tier II league championship in Cardston.
JUNE: Paul and Bernice Giroux 'We Have Not Forgotten' Memorial Golf Tournament has solid showing despite the tough economy, with money raised going towards a crisis fund.
W.R. Myers Rebels varsity girls rugby team wins the Tier III provincial championship, surrendering only three points total overall in three matches, eventually beating Springbank 39-0 in the championship in Lethbridge.
Barnwell School took the 2J zone banner at the South Zone Track and Field Championships at the University of Lethbridge, outpointing rival Bow Island 63-62.
Brett Andrus, Mike Sawatzky and Ashton Werewka made the final cut for the Zone 1 football team for the Alberta Summer Games in Leduc.
Taberite Logan Thibodeau lands his first major snowmobiling extreme feature with Braaap Films.
W.R. Myers honours its student athletes where Blake Bullock and Hayley LePard are selected as Male and Female Athlete of the Year respectively for Grade 12.
Nearly 50 swimmers turn out for the Taber Viper Swim Club home meet which saw the club take two gold and three silver aggregate medals.
Vauxhall Spurs push its record to 9-3, winning its doubleheader against the Fort Macleod Royals 11-4 and 15-4.
After a seven-year retirement from professional boxing, Taberite Joel Mills returns triumphantly after a knock out of Justin Schmit to help celebrate his 29th birthday at the Deerfoot Casino.
Taber Recreation Board retooled its recognition process for certificates to include coaches as well.
Taberite Heather Haydu recalls her fond memories of her uncle and NHL great Gordie Howe who passes away at age 88 on June 10.
JULY: Cowboys from across Canada and the northern United States converge in Taber for the 78th Annual Taber Pro Rodeo.
Taber/M.D. of Taber finishes second to only host City of Lethbridge in medal count at the Southern Alberta Summer Games, finishing with 226 medals (91 gold, 66 silver, 69 bronze).
St. Mary's School volleyball standout Randi Tajcnar takes over from Pat Pyne to continue the WHAM! volleyball summer camp.
Kole Fujita helps his Zone 1 baseball team to the gold medal at the Alberta Summer Games in Leduc.
Taberites Ashton Werewka, Mike Sawatzky and Brett Andrus help power the Zone I Sunny South football team to the bronze medal at the Alberta Summer Games in Leduc.
Lexi Gedny, Jayden DeBoer and Reese Merkl help their U12 soccer team to the Servus City Tier IV Youth Provincial Championship in Calgary.
Vauxhall Spurs baseball club become northern district champions for the third-straight year after 14-4 victory over Medicine Hat Knights.
Taberite Brandon Davidson reflects back for The Taber Times on his feel-good story for the 2015-2016 hockey season that saw him battling for a roster spot on the Edmonton Oilers to becoming one of its most prominent defencemen and awarded a two-year contract extension.
Taberite Ross Bekkering officially retires from professional basketball in the Dutch Basketball League, but not after riding into the sunset with another championship, his last of four titles.
Vauxhall Spurs win one game at the State Tournament in Great Falls, Montana.
AUGUST: Taber Viper Swim Club win the Net Trophy at invitationals in Nanton, with their average scores being higher than the seven other teams competing at the meet.
Thirteen members of the Taber Viper Swim Club qualify for provincials in Edmonton by taking top-two times at qualifying in Lethbridge. Olivia Bos, Chance Cook, Renae Saunders and Darci Wright would end up winning medals at provincials.
Taberite Brayden Peters returns from the Little League Intermediate 50/70 World Series where he competed as a member of Team Canada, finishing with a 2-2 record.
Linden Gouw earns the boys club championship at the Taber Golf Club who cards an 80 in the one-round-takes-all championship that had to be shortened to one round due to weather conditions.
Alanna Makarchuk takes the girls club championship with a round of 100.
Brett Kuryvial wins the Men's Club Championship at the Taber Golf Club by three strokes over Eric Kempe.
Cathy Fisher wins her 15th Ladies Club Championship at the Taber Golf Club in dramatic fashion, needing the last hole on the second day to edge Cindy Wilson.
Hundreds participate in the Cornfest Fun Run with Jeff Hughes clocking the top time in the 10-kilometre category at 39:32.88.
Trevor McIlroy was top time in the five-kilometre category at 19:17.66.
Taberite Kole Fujita competes in the Little League Junior World Series in Taylor, Michigan, after helping his Lethbridge Giants squad win the Canadian championship.
The growing Mennonite Slo-Pitch League is showcased at Jets Stadium in Vauxhall with all-star games.
SEPTEMBER: St. Mary's Celtics boys volleyball team wins the championship of a tournament in Fort Macleod.
Ian Stafford competes in all eight rounds of the Western Canadian Watercross Association jet ski race circuit, finishing eighth out of 20 competitors in the points race.
Taberites Les and Robbie Hansen form a friendship with Canadian LPGS superstar Brooke Henderson in their years following the tour and volunteering for the Symetra Tour, which is the developmental league for the LGPA.
Taberite Nick Badura steps into the Mixed Martial Arts ring for the first time while Brendan 'Hacksaw' Blacquier returns after last stepping into the ring in 2012, having acquired a record of 4-2 previously.
Members of the Taber Police Service compete in the North American Police Soccer Tournament in Calgary, as police chief Graham Abela and constables Dave Gyepesi and Jason Vowles, finishing pool play with a 2-2 record and bowing out of the division semifinal.
The Lethbridge Hurricanes are featured at the Taber Arena in a Western Hockey League pre-season game, as the Hurricanes beat the Medicine Hat Tigers in a game that is a fundraiser for minor hockey.
OCTOBER: Fighting his way through alcoholism and depression, Taberite Devin Setoguchi makes a triumphant return to the NHL by making the Los Angeles Kings roster after being granted a professional tryout. The now 30-year-old Setoguchi last played in the NHL on Nov. 22, 2014 with the Calgary Flames.
After that season – where he also spent time in the AHL with the Adirondack Flames – Setoguchi entered rehab for substance abuse.
The W.R. Myers Rebels football team were able to win the league championship with a 7-6 win over the Chinook Coyotes with a 7-6 victory at the University of Lethbridge, winning the Jerry Dawson Trophy in the process.
The team also qualifies for Tier IV provincials which the team eventually earns bronze, after a 10-0 win over Willow Creek Cobras at Ken McDonald Memorial Sports Park.
The Taber Pheasant Festival ends, with approximately 750 hunters descending on the M.D. of Taber area to hunt the 5,000 pheasants that were released in 40 different locations.
St. Mary's Celtics boys volleyball team ends its 24 year drought at its Double Blue Volleyball Tournament by taking the title with a 25-20, 25-22 win over Immanuel Christian Eagles. The tea also wins the Monster Smash Invitational in Vulcan.
The Taber Exhibition Association wins an award for Outstanding Sport and Recreation at the Southwest Service and Tourism Awards.
Taber bantam Rebels football team breaks into the win column with a 40-13 win over the Coaldale Spartans at Ken McDonald Memorial Sports Park.
The senior varsity St. Mary's Storm girls volleyball team win the championship of its home tournament.
Taber peewee Rebels football team concludes a successful season with a tight 14-8 loss to Magrath at Ken McDonald Memorial Sports Park. Three of the team's four losses were by a combined 13 points, and outscored its opposition 89-6 in its first four games with the entertaining team.
St. Mary's Auroras girls volleyball team takes the tournament title in Picture Butte with a match win over Senator Gershaw.
Amron Construction is awarded the Taber Ice Arena Renovation tender in the amount of $1,529,497, with an additional $240,500 to be allocated from capital reserves.
NOVEMBER: Taber Recreation Board makes the initial recommendation that the VerSet Hockey School have its contract renewed to stay in Taber for another five years.
St. Mary's Celtics boys volleyball team earns the 2A south zone banner at Lethbridge College, with a 25-19, 21-25, 15-12 victory over Pincher Creek to earn gold, and winning all their matches in the process.
Taber bantam "AA" Golden Suns take both of its roads games, and in the process, vaults itself to the top of the South Division of the South Central Alberta Hockey League, a place they would not leave heading into the Christmas break.
Two Taberites return from the National ITF Championships in Trios Reveries, Quebec, coming back with medals in taekwon-do in the process.
Grace Holowiski wins gold in sparring, gold in power breaking, and gold on specialty breaking. Torrance Gedny wins gold in sparring and silver in specialty breaking. The feat of a trio of gold gives Holowiski the title of Top Overall Junior Female Athlete at the championships.
Taberites are showcased at the Southern Alberta High School Volleyball League awards with Cole Layton and Mackenzie Lewicki are selected as first-team all stars in league play for their respective W.R. Myers Rebels teams, while Michael Johnson was a second-team all star. Middle Rae Anne Vayro is selected as a second-team all star for her play on the St. Mary's Auroras girls volleyball team.
Both the W.R. Myers Rebels varsity boys and girls volleyball teams qualify for their respective provincials after solid performances at zones.
Town council signs off on providing the Taber Exhibition Association (TEA) with a loan for construction of a warm-up facility as an addition to the Taber Agri-Plex.
According to the TEA, the addition is estimated to cost $214,900 for the building, and a further $18,000 for the ground work, for a total of $232,900 (plus GST).
Skip Trevor Panczak, along with third Arnie Masson, second Lace Dupont and lead Todd Nikkle wins the Taber Farmers/Danny Kerkhoff Memorial Bonspiel at the Taber Curling Club.
DECEMBER: Taber Recreation Board created a committee to look at all the aspects of building a new ice surface and future use of the small ice facility. Deadline for applications to the committee is set for Jan. 15, 2017.
Rylen Roersma scores an impressive six goals for the Taber peewee "AA" Golden Suns hockey team in a 12-7 loss to Medicine Hat Hounds at the Taber Arena.
Taber bantam "AA" Golden Suns hockey team wins a tournament in Cranbrook.
W.R. Myers Rebels varsity girls basketball team wins the bonze medal at a tournament in Cardston with a 48-41 win over the Magrath Pandas in the bronze-medal game. The team later in the month wins at a tournament in Coaldale with a 64-28 victory over the hosts in the championship game after narrowly beating Immanuel Christian Eagles 64-62 in the semifinal.
Seven skaters from the Taber Figure Skating Club medal at the East Kootenay Invitational in Cranbrook, British Columbia.
Taber novice Oil Kings hockey team win the silver medal at its home tournament at the Taber Arena, falling to Olds 14-9 in the championship game.