M.D grant application turned down for walking trail
Posted on December 28, 2016 by Taber Times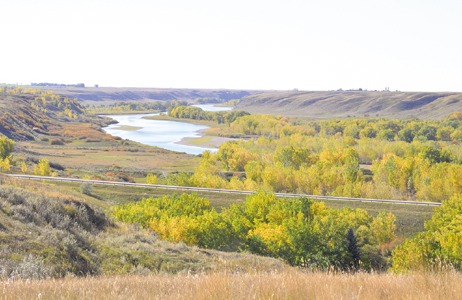 By Nikki Jamieson
Taber Times
njamieson@tabertimes.com
The walking trail through the M.D. Park may have to wait a little longer.
During their regular Dec. 13 meeting, the Municipal District of Taber council learned that they will not get a grant for the trail construction.
Having applied for a Western Economic Diversification Canada (WD) grant under the Canada 150 Community Infrastructure Program, in a letter addressed to Bryan Badura, director of cooperate services for the M.D., they were informed that funding for the grants for WD under the Canada 150 program had already been fully allotted.
"The letter of notification, or the email notification, from Western Economic Diversification indicating that our walking trail project, which include Taber, Barnwell, Enchant (trails), was turned down," said Derrick Krizsan, CAO for the M.D.
Earlier this year, the M.D. was approached by the village of Barnwell and the town of Taber for help with walking trails. Taber had wanted the M.D. to continue a trail through the M.D. park, and Barnwell had wanted help installing a trail around the village and less-used M.D. roads.
During their regular June 14 meeting, M.D. councillors had moved to submit an application to for the Canada 150 program funding, which would allot funding for up to 50 per cent of the project, with total cots being projected at $500,000.