National team experience one to remember for Brantner
Posted on April 27, 2016 by Taber Times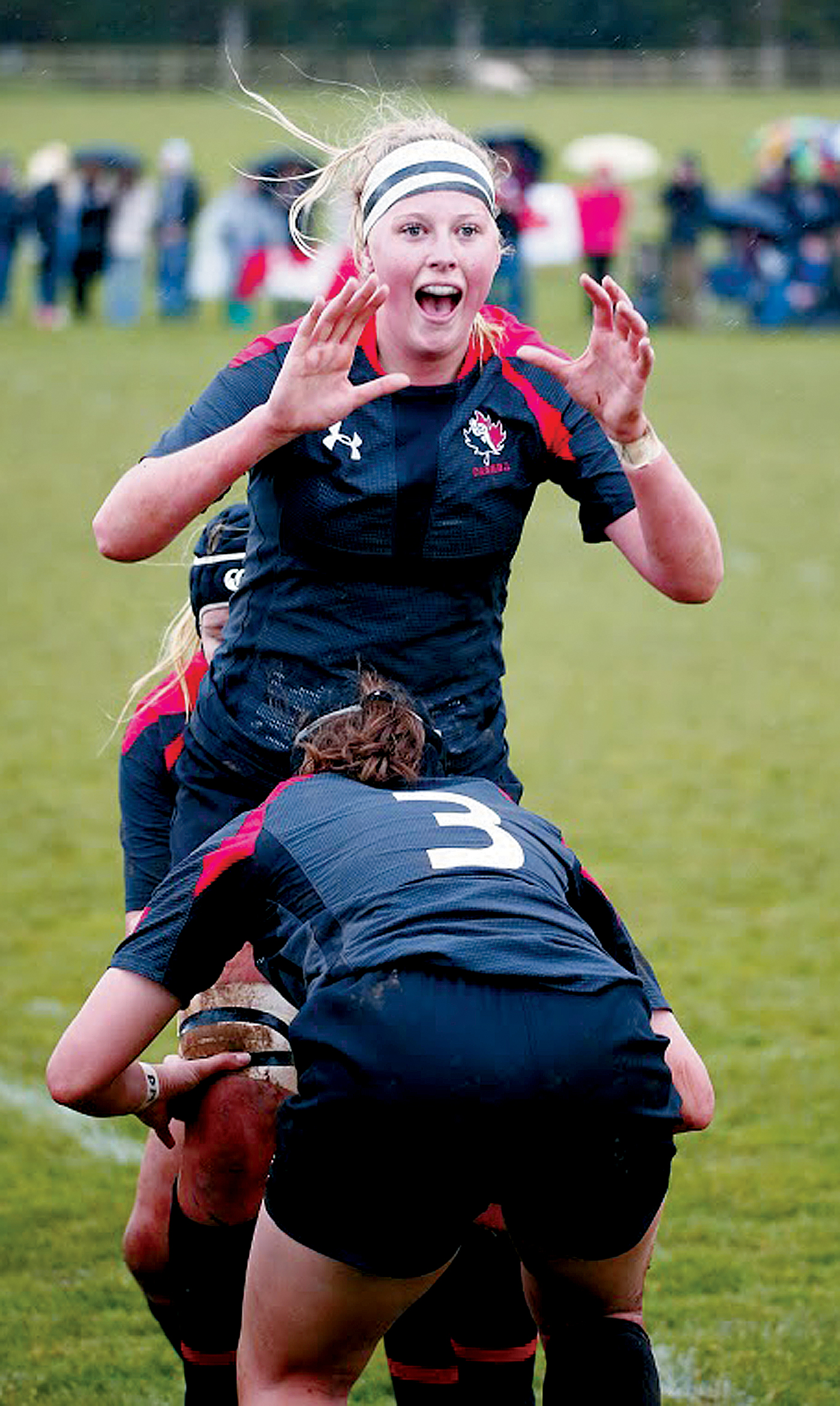 Times photo submitted
By Greg Price
Taber Times
gprice@tabertimes.com
Keegan Brantner represented the Maple Leaf as part of the U18 girls rugby team in a mini 12-day tour of England, and she got a first-hand look at how far the game has progressed overseas.
"It was a pretty big jump. They knew so much more than we do in southern Alberta. They've been playing the game since they were four years old," said Brantner.
Team Canada had five players from Alberta, with the majority of the rest being from British Columbia and Ontario, and one player from Nova Scotia.
"I was the only player from southern Alberta. There were three from Calgary and one from Edmonton. I played second row on the team," said Brantner.
Team Canada took a shellacking in its first match against England in a 41-17 loss, but Canada gave a much more spirited game in its second contest in a 17-12 loss.
"We definitely showed a big improvement our second match. They capitalized on our holes in our defence where they got it out wide. We didn't keep our width," said Brantner of playing against opposition where every player started playing at four years old and the game of rugby where it's played all year round. "We worked on that in practice, and getting better support for our team for the ball carrier, to get to rucks earlier. That really helped. We were actually leading (that second game). It was just mistakes from us not having enough experience."
It was all business for Brantner as part of the Team Canada contingent, where a mere one-hour shopping trip to Exeter was about the only 'free time' the U18 team had.
"We had two, two-hour practices every day and meetings in-between along with ice baths," said Brantner. "It was all rugby all the time. it was a really good experience. I made so many friends from across Canada and I learned so much about rugby in England."
Files will be taken from the U18 Canadian team and given to the U20 squad where matches are expected to be played in the summer. Last year the Canadian U20 women's team played in the United States. For now, Brantner is using the experience in England to help her W.R. Myers team in Southern Alberta High School Girls Rugby League play.
"I learned a lot. I learned I didn't need to work as hard as I've been. It's not about working harder, but working smarter," said Brantner. "My skills have developed with my passing and my speed, knowing when to go into certain things. Using my energy when I need to and conserving it in other moments."