Rec board recommends 1.5 per cent increase for users
Posted on November 18, 2015 by Taber Times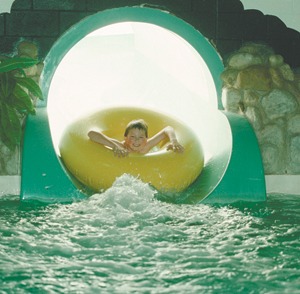 Times File Photo
Greg Price
Taber Times
gprice@tabertimes.com
Different philosophies emerged at Taber Recreation Board's meeting earlier this month in finally arriving at its recommendation to increase user fees by 1.5 per cent across the board to town council for its 2016 budget.
"We are sitting actually higher than some of the cities with our pool fees, particularly with private rentals. Family swims were pretty much on par," said Aline Holmen, recreation manager for the Town of Taber as discussion began on user fee increases. "Other things were higher, but not that far off."
There have been increases in recreation in town given increased labour costs and unfortunately different avenues besides user fee increases have not panned.
"Unfortunately, the reality is where does the extra money come from? We were really hoping the sponsorship deals would offset that, but it hasn't," said Holmen. "For 2013 and 2014, we had no increase at all and for 2015 we did three per cent."
Luke Wijna, recreation board chairman did not have any problem with increases to the majority of recreation activities except for single use adult to child passes that ranged where an initial proposed three per cent increase which have the passes ranging from $4.50-$6.50.
"The senior swim yearly pass that I get for Christmas is $230, and that's peanuts compared to $5.50 for a day pass that adds up swimming for a couple of hours here and there," said Wijna, adding perception among some is the decrease in pool use is due to cost.
Holmen countered not all decrease in pool traffic can be attributed to cost, but rather families finding another option in the Taber Spray Park.
"I'm not convinced cost is the whole factor. When the spray park was opened this summer, we noticed a real impact on the pool. Where we need two or three lifeguards, we would be lucky if we needed two," said Holmen. "We also used to have open swims after school a lot more and now we have it twice a week."
Recreation board member Darcy Firth inquired if rate increases can be varied among different sports as he highlighted slo-pitch gets some pretty good bang for its buck compared to other pursuits.
"For softball say, on my team we charge each player $50 and other than that we show up at the diamond 13 times. You take a child swimming 13 times and it's a big jump. Bang for your buck, ball players are getting a smoking deal," said Firth.
Holmen noted in past years there has been five per cent increases in some areas of recreation while zero per cent in others.
"It's been one per cent, two per cent before. One year, we increased sportsfields 25 per cent, so it's all up to the rec board," said Holmen. "It's whatever you are comfortable with."
Given the economic downturn that the nation is gripped in, recreation board members were sympathetic to the plight in which it was bantered about doing a zero per cent increase to help people enjoy recreation.
"We have to keep the kids active and can we help them out in a time that they need to be helped out," said Firth.
It was a motion that Devon Wannop, director of finance for the Town of Taber and Holmen cautioned about its affects.
"If we have to keep that tax rate at 1.5 per cent and we're doing fee increases at zero per cent, does that mean we have to cut service levels because we are pretty slim with our budget already," said Holmen.
"Would it be fair to the taxpayer to pay for something that they might not even use? I think user fees are the best way in getting the best return on people who actually use the facilities. If you don't increase your fees to the people who actually use the facilities, you are now penalizing the taxpayers who have to subsidize that deficit you just created."
Wijna countered that he is paying taxes both provincially and federally on a lot of things he does not use.
In the end, the Taber Recreation board split the difference from the original three per cent increase that was on the floor and recommended a 1.5 per cent increase to all user fees.