Vipers in Lethbridge
Posted on June 24, 2015 by Taber Times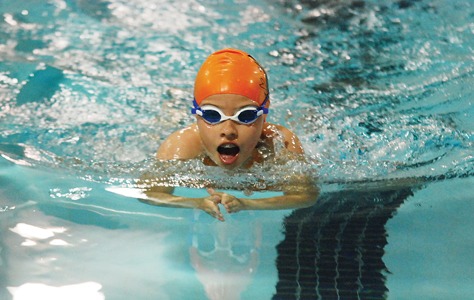 TIMES FILE PHOTO
By J.W. Schnarr
Taber Times
jwschnarr@tabertimes.com
Members of the Taber Vipers Swim Club brought home more hardware this past weekend in Lethbridge with another strong showing in the lanes.
"We did pretty good," said coach Terri Clark.
"We had 22 swimmers, and only three disqualified."
This event offered more than just a chance to show off their swimming skills, however.
Lethbridge will be the site of provincials, and this meet offered an opportunity for the team to get in the water and experience that environment themselves before those provincials begin.
In addition, Clark said the swimmers showed great improvements on their regular times from all the hard work they've put into their practices.
"Some kids shaved 20 seconds off their times," she said. She attributed those dramatic improvements to the Vipers gaining strength, and improving in the mechanics of their sport with starts, forms, and turns.
Winners at the Lethbridge event included:
Darci Wright, Girls 11 and 12, bronze;
Renae Saunders, Girls 13 and 14, bronze;
Chance Cook, Boys 13 and 14, bronze;
Isabelle Bennett, Girls 15 and 17, bronze;
Genna Wright, Girls 15 and 17, silver;
Braden Valgardson, Boys 18-plus, bronze.
The Vipers next meet will be Friday and Saturday in Pincher Creek.