Blaney rink earns men's bonspiel top title
Posted on January 28, 2015 by Taber Times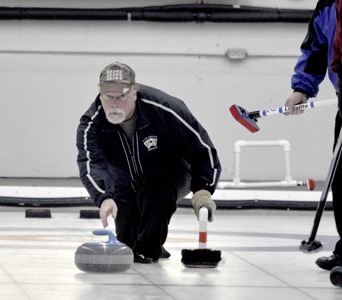 Times photo by J.W. Schnarr
By Greg Price
Taber Times
gprice@tabertimes.com
The Ken Blaney rink of Don McCann, Dale Cummings and Rick Smith earned first in the 'A' event of the 2015 Men's Open Bonspiel which concluded over the weekend at the Taber Curling Club.
Taking second was the rink of Kyle Beauchamp, Brent Nicol, Scott Knutz and Logan Miller.
For the 'B' event its was the foursome of Bert Friesen, John DeGroot, John Hutchinson and Mark Hirsche, followed by the rink of Ryan Nilsson, Dwayne Friesen, Troy Friesen and Curtis Owens.
Top team for the 'C' event was Vic Bael, Dustin Downey, Darren Swistun and Gerry Kramer. Slotting in second was the rink of Will Scott, Stew Peebles, Dave Olson and Robert Takaguchi.