Before the COVID-19 pandemic spread world-wide, Canadian families were free-flowing through the housing market, and once it hit, many families were reconsidering repurchasing or purchasing for the first time.
Although the pandemic has created a less personal experience finding a home to purchase, mortgage rates are at an all-time low, as well as it being a great time for variable rates. Experts say that the dreams of owning a home are not over, and those interested should follow the main steps to applying for a mortgage to take advantage of the low market.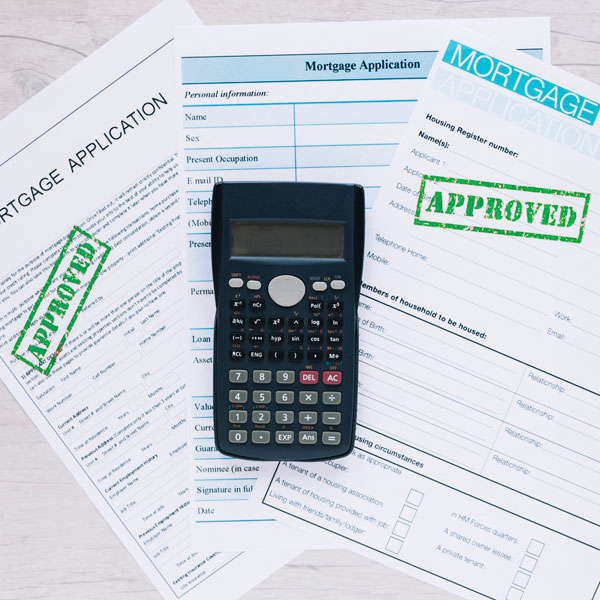 "The pandemic has many Canadians reconsidering their plans to purchase a house this year, but that doesn't mean their dreams of owning a home are over," says Caitlin Wood, Chief Content Officer for Loans Canada and Rate Genie. "Canadians who are interested in purchasing a home in 2020 should focus on three main steps. Make sure they meet the new CMCH mortgage rules, have enough saved for at least a five per cent downpayment, and then get preapproved by their bank."
Currently, markets are favourable for those looking to get their foot in the door, which makes it a good time for first-time home buyers to take a good look at their finances and start with a pre-approval to start the process.
Applying for a mortgage amid COVID-19 has less-frequent interactions with people, making the process a little longer. It is also more difficult to qualify as previous stress test rules could have your current finance approved for a $500,000 mortgage, but now with the same finances you can only get approved for $400,000.
"When applying for a mortgage in Canada, consumers will need to undergo a stress test," says Wood. "The purpose of a mortgage stress test is to make sure homebuyers can afford an increase in their interest rate. Make sure you understand the requirements to help the application process go as smoothly as possible."
Changes that have been made to the mortgage stress test include down payments must be collected by their own personal resource, but no changes to the actual amount required. Other changes include credit score increase requirements and debt to income ratios (GDS and TDS) increased as well. CMHC has tightened the mortgage rules to allow for a more stable market during and after the impact of COVID-19, as well as the expectation of a drop in housing prices.
Credit scores play a very important role in applying for a mortgage, and with many Canadians having to go into debt because of COVID-19, many are looking for a debt relief or debt restructuring program. Wood says that families struggling with their debt should speak to experts about restructuring or consolidating their debt to help better understand how to get out of debt to reach their long and short-term goals.
"It's important for Canadians, who are struggling to manage their debt, to not only understand what their debt relief options are but how they will affect their credit," says Wood. "Dealing with debt can be confusing and difficult. This is why it is so important to seek the help of a professional who can suggest an option that meets both your short-term and long-term goals."
Although many families are looking for extra income to help subside the financial stress of the pandemic, mortgage experts are highly discouraging people from payday loans, as the high-interest loans create a higher-interest cycle of debt, which can cause long-term financial consequences.
"Knowledge is the key to avoiding they payday loan cycle of debt," explains Wood. "Canadian consumers are not only unaware of the alternative options available to them, but they are misinformed about the long-term financial consequences of taking on payday loan debt."
With the Canadian economy slowly opening back up, many families are looking at how life will be following the Canada Emergency Response Benefit (CERB) and Employment Insurance (EI). CERB is coming to an end, and although many people are looking at starting back to work, there is still people who will be unemployed. Wood says prioritizing debt and being honest with yourself about finances will help anyone in the broad spectrum of finances, persevere through the future.
"Once the final CERB payments are received, Canadians who are still struggling to meet their financial obligations need to focus on solutions that will work for their unique lifestyle," says Wood. "Unfortunately, there is no one size fits all solution, stay organized, be honest with yourself, and seek professional when you need it."
With CERB payments ending, and many looking for financial help, service providers are able to help individuals and families make a payment deferral with mortgage, auto and other loans, including credit card payment deferral. Experts are encouraging people struggling with debt at the moment to speak to your service provider about payment deferrals, or refinancing a loan, as they shouldn't affect an individual's credit score.
"If you think you're going to miss a payment, it's important that you get in touch with your lender or creditor before it happens," explains Wood. "Your services provider may be able to work with you by offering a payment deferral or alternative solution. Just make sure you contact them in advance of missing a payment."
Budgeting personal finances and learning about how proper investment into either a property, other investment, or investing in tackling debt is the best way to build up a personal credit health, and there are many free resources for people to take advantage of to help them on their financial journey.
"There are countless free online resources available to Canadians looking to improve their personal finances," says Wood. "Consumers should check out the Government of Canada's website, as there are sections to many money and financial topics. With both Loans Canada and Rate Genie, we are always publishing content to empower Canadians to improve their financial knowledge."
COVID-19 may have presented families and individuals with challenging times, but it also presented opportunities for them to take a closer look at their life and their finances. Whether you are wanting to re-enter or join the housing market for the first time, or to tackle debt to pursue future investment goals, there are many resources to help individuals and families make their financial and investment goals happen.
https://loanscanada.ca/services/home-equity-loans/