Town postpones non-powered boat launch for Taber Lake
Posted on May 18, 2023 by Taber Times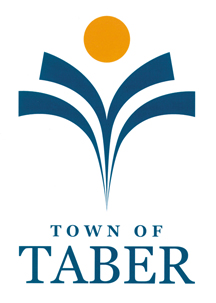 By Trevor Busch
Taber Times
Potential construction of a non-powered boat launch for Taber Lake has been put on hold by town council.
At the March 27 Council meeting a motion was passed to investigate the cost and feasibility of a non-powered boat launch at Taber Lake. Administration contacted St. Mary River Irrigation District (SMRID) and asked if the Town could install a floating dock. 
SMRID responded that while they do not object to a non-powered boat launch they requested the Town take several implications into consideration, including assuming all safety liabilities; managing operation and maintenance of the dock at an annual cost; the location to be approved by SMRID before installation; and monitoring for aquatic invasive species.
"The main concern here is St. Mary River Irrigation District," said public works director Gary Scherer at town council's April 24 meeting. "They want the Town to assume all the liabilities, because it's their lake. They don't really go after recreation facilities and things like that, so if the Town is wanting to put in something like this, they're saying the liability has to be yours, you're going to have to come up with an operations plan for maintenance, for safety and also for invasive species."
Mayor Andrew Prokop was terse about this assessment.
"So they're not, not in favour of this but they're not helping us as much as they maybe could."
Costs for the floating dock include supply and installation ($18,540); required signs ($2,000); and contingency including grading of area, gravel, etc. ($4,460). Administration suggested a total estimated project cost of $25,000 (exclusive of GST). 
"It's not exactly what I had envisioned," said Coun. Carly Firth. "It was a Coffee with Council request that was brought up that I was bringing forward. What I was envisioning was more of a ramp that people could load their non-powered boats in and out. And I wasn't anticipating an ongoing maintenance cost, which I'm not really in favour of, and also the liability is not something that I had considered either. I think there is boating happening on it now, but as soon as the Town of Taber makes any improvements, then the liability becomes ours, is that correct?"
"That is how I understand it," replied Scherer. "There is a small boat launch just right next to Lantic's pump station that is existing. It's quite ancient but people have used it."
Coun. Alf Rudd inquired if there was growing interest in Taber Lake's recreation potential among water users.
"Currently it's not, but the boardwalk through the marshland that is going to happen near the end of the (constructed wetlands) project will enhance the area, so that's where this gentleman came up with the idea," said Prokop.
Part of SMRID's request is ongoing monitoring of the dock, and Town staff would have to ensure the docking area is not being abused or misused, and be experienced with identifying an invasive species. This annual cost is estimated to be $5,000-$10,000 and may be more if SMRID has additional requests for buoys or an equivalent barrier around Lantic's intake pump station to ensure water safety.
"It seems to me this could be quite a complex project," said Coun. Garth Bekkering. "Having been on the board of SMRID many years ago, they've always been not in favour of those types of structures. They very much look upon their works as irrigation works, first and foremost. And regarding the invasive species – which I had not thought about – that could become rather expensive. You might have to station someone there, or have a place where they can clean their boats. At this time I'm not in favour of this project whatsoever, however I think we could re-look at it once the wetlands are fully completed, fully opened, and we could go there, have a look at it and go from there."
There may be some additional cost for insurance as the dock would not be located on Town property. Staff would have to be trained in the maintenance and safety of the docked area. 
Coun. Joanne Sorensen stated while she was in favour of the idea, she agreed with Bekkering about waiting until the town's constructed wetlands project is completed.
Following discussion, council voted unanimously accept the project details for information and postpone any potential construction until the constructed wetlands project is complete.