Town council rejects bulb-out project citing cost escalation
Posted on February 22, 2023 by Taber Times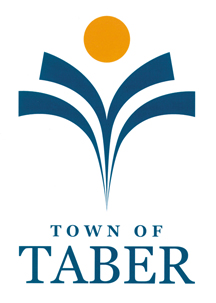 By Trevor Busch
Taber Times
The beautification of a downtown intersection is off the books for 2023 after town council rejected a tender for a bulb-out at 52 Street and 48 Avenue.
At the Feb. 13 meeting of Taber town council, administration had recommended awarding the 52 Street and 48 Avenue Bulb-out tender to Brooks Asphalt and Aggregate Ltd. for $720,801.90, with funds to be allocated from the 2022 capital budget, while allocating additional funds for the project in the amount of $27,905.71 to be allocated from capital reserves.
"The tender came in a little bit higher than anticipated," said public works director Gary Scherer.
The tender closed on Feb. 2. Other bids included Ground Breakers Construction Inc. ($753,358.44), Tollestrup Construction Ltd. ($793,226.55), McNally Contractors Ltd. ($852,778.48), and East Butte Contracting Ltd. ($1,018,350.05). All tender submissions included five per cent GST and a $55,000 contingency allowance.
The Town had received a grant for the project from the Canada Community Revitalization Fund (CCRF), with 75 per cent grant funded ($358,005) and 25 per cent taken from the 2023 Canada Community Building Fund (CCBF) allocation ($119,335). In a resolution in 2022, council had directed administration to add $202,420 to the project, with funds from capital reserves, and directed administration to award the project. The total cost for the project was originally estimated at $679,760.
"We've had this up before council before, and at the time I wasn't in favour of it, just because of the cost, the disruption to the downtown, the loss of parking spaces," said Coun. Alf Rudd. "I think downtown, with the ones that we have, looks pretty good…is there something else we can revitalize, one; number two, if we don't support it, if it doesn't get supported as a project, can we just write them a cheque back and carry on?"
Scherer replied the 75 per cent grant funding for the project was a use-it-or-lose-it situation.
"When we applied for the project, we actually had listed what the project was for. We can't reallocate funds to a different area…basically if you don't use it, you lose it."
Consistently opposed to the project throughout his tenure on council, Coun. Jack Brewin levelled heavy criticism regarding any potential benefits. 
"Again I'm going to oppose this project. I think it's a waste of money that's not going to draw a single extra person to come downtown to look at our beautiful bulb outs. We're going to lose eight parking spots, nine if you count the electrical vehicle plug in, in front of the Legion. I think it's probably the most expensive time in recent history to do a project like this, and for the past seven years I believe, council has rejected this bulb out. At one time I think it was even asked to take it off the books. I cannot support this, I believe it's going to cost the town at least $230,000 to build bulb-outs that I believe will not do a thing to help this town."
While initially supportive of the project, Coun. Carly Firth indicated she had changed her mind after seeing the figure that local taxpayers would be forking over.
Following discussion, council voted 6-1 to reject all bids and direct administration to cancel the bulb-out portion of the project due to cost escalation. Coun. Joanne Sorensen opposed the motion.