Taber hosts Night to Shine for special needs
Posted on February 16, 2023 by Taber Times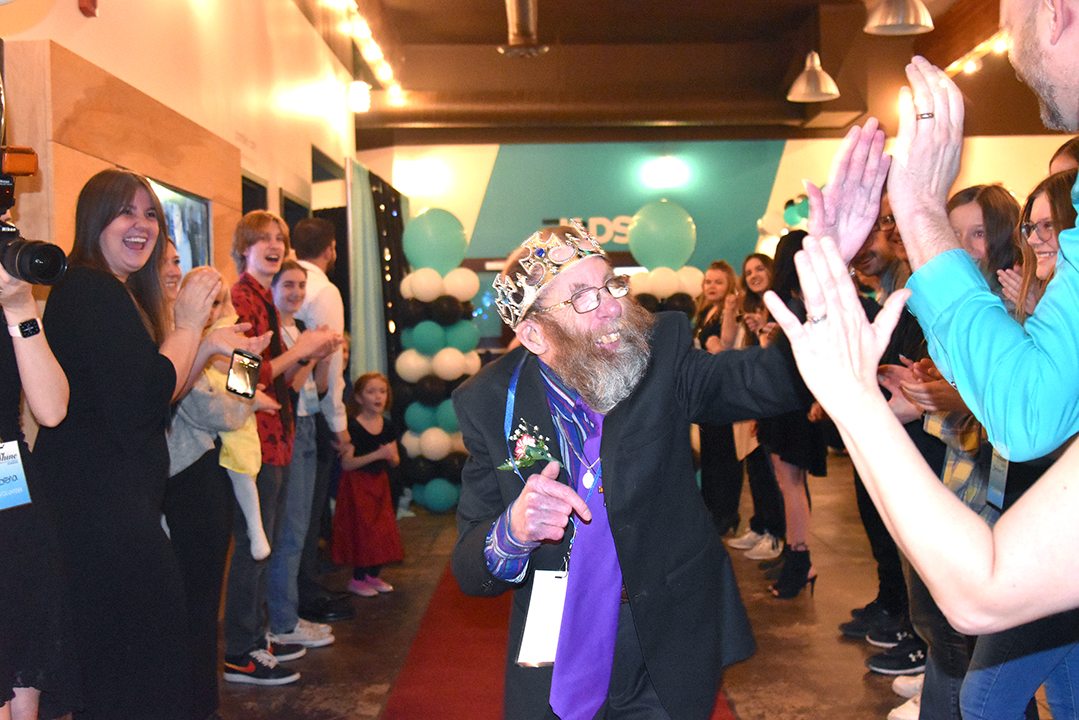 TIMES PHOTO BY MEG NOGUCHI
By Ian Croft
Local Journalism Initiative Reporter
Everybody deserves a time to celebrate their achievements, and those with special needs are no different. 
Thanks to Taber Special Needs those individuals living within the Taber area were able to have a night of celebration on Friday.
Kelly Fehr, the MyCityCare director for Taber, provided an overview of the Night to Shine celebration.
"Night to Shine is a global event through the Tim Tebow Foundation and this year it was held worldwide on February 10 in the evening, and it's for people with high needs or special needs ages 14 and up," said Fehr. "What it is, is it's a grad-like experience. We have a dinner, and dance. They get to come in all dressed up, they get to have their hair done or their make-up if they want, they get crowned, photography, they get to run the red carpet, and they get to go into the dance area. We have a dance and dinner with them, a limo ride, and games."
Following this initial run through of the event, Fehr also talked about how many people showed up and new things that they did this year.
"This year's event was amazing. We had 26 individuals come from the Taber area and 69 volunteers helped run it," said Fehr. "It went really, really well. Everybody had a lot of fun dancing and enjoying the evening together. It was the first year in three years to do an in-person event because of COVID previously. So they were extremely excited to come. We had a live band come in. They played for an hour for them and we had the party bus limo come, which was also a great thing for them they got to go on a ride around town in that."
Ending things off, Fehr discussed how despite the absence of this event in the last two years, attendance numbers were status quo. 
"The turn out was really good," said Fehr. "It was pretty much the same because now Brooks and Medicine Hat also have hosted their own Night to Shine. In this area, we had Lethbridge, Taber, Brooks and Medicine Hat hosting. So we just had the Taber and area people, but it was just a regular size for that. Our volunteer turnout was amazing with the 69 volunteers from all over the community. We do this because the people with special needs in our community are an incredible group of people and they really deserve to be celebrated for the amazing individuals that they are."