Taber Public Library events for the month of February
Posted on February 1, 2023 by Taber Times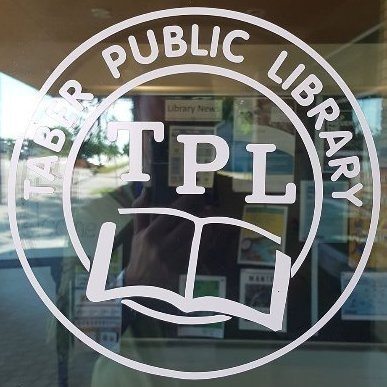 By Ian Croft
Local Journalism Initiative Reporter
news@tabertimes.com
Despite February being one of the shortest months of the year, the Taber Public Library is still planning to have this month chocked full of events.
Program Coordinator at the Taber Public Library, Dawn Kondas, was able to provide a rundown of what events the library is offering.
"In February, we are continuing on with the Memory Café and those dates are February 2, 19, 16, and 23," said Kondas. "They have somebody who comes in and does presentations to people with Alzheimer's, or dementia, and their caregivers."
This event will be occurring at 10:45 am and will be running till noon on every day that is scheduled for the month of February.
"February 10 is Make a Valentine's Card, and that is for kids, but we're not going to kick any adults out that want to make a card for somebody special. I have everything almost ready to go here like little kits for people. Kids under six have to be accompanied by an adult, and only one card per person — even though there are two parents and they love both parents, we just don't have enough materials for doing lots."
This event will start at 1:30 p.m. and pre-registration must be made by Feb. 7.
"On February 11, it is open mic. It is for musicians and for anybody that just wants to come and listen to local talent," said Kondas. "Lately, we've been having people play washboards and lots of different things. It's really expanding.
The open mic will be running from 1-3 p.m.
"On Valentine's Day, one of our staff here, Sarah is going to do Love Letters with Sarah, and that is Valentine's story time. That's at 11 and there's going to be stories, songs, and poems, and then we will have cupcakes and maybe some other treats to hand out at the end. February 15 we are continuing with our senior speakers series that we partnered with Family Communities Services. Canada Revenue Agency will be here and there is a general talk at 10:30 a.m. about seniors' benefits, credits, scams and things like that. Then at 11:30 a.m., if you want to stick around and get some help on an account, she will do that and then later on in the day at 4 p.m. in a quiet room, she will do a private consultation with you. That is all geared towards seniors."
To read the full story, pick up a Taber Times issue or subscribe to an ePaper digital subscription! You can sign up for digital or traditional subscriptions on tabertimes.com by clicking subscribe under ePaper on the home page.