Taber town council reports
Posted on January 25, 2023 by Taber Times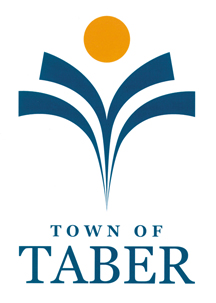 By Kenyon Stronski
Taber Times
reporter@tabertimes.com
As we swing into the new year, Taber's council remains busy with councillors attending meetings, heading out to events and completing their general duties. Coun. Carly Firth was called forward first to present her past two weeks at the Jan. 23 regular meeting of council.
"I attended all the meetings I was required to this month including the Chamber of Commerce meeting with their annual dinner coming up on Friday, January 27 at the Heritage and I believe there may still be tickets available if anybody was interested. I also attended the traffic committee and the Police Commission meeting as well as an information session which had some really interesting information." Said Firth. "It's a post-secondary type concept for Ag education and training so I'm looking forward to seeing where that goes. I also attended a joint meeting between Taber town council and Coaldale town council and the Taber Titans event was on this weekend. I attended the concert and it was very well done."
Next called up was Coun. Joanne Sorensen, who explained her absence from the previous council meeting by explaining she was gone on vacation then subsequently fell ill meaning she did miss some meetings.
"I just wanted to mention to fellow council members that I am going to be attending the Economic Development Association Conference April 12 to the 14 in Kananaskis. I attended last year and I found it very valuable so I just wanted to share that if anyone else wants to join me."
Coun. Alf Rudd was next to step forward, saying he attended the combined council meeting between Taber and Coaldale council's.
"I was unable to attend the Southern Alberta Kanadeers Association AGM, our Handi-Bus meeting was rescheduled to later in this week and I attended the TCAPS meeting along with the Intermunicipal Development Meeting." Said Rudd. "I tuned into the Regional Health Advisory Committee which was a three hour virtual meeting which was very informative. There's a lot of work going on in trying to improve the delivery of health services in southern Alberta. There's a very good cross-section of people on that committee and the invitation showed up in my mailbox so I went for it. Nothing startling but they are starting to attract more physicians to this area – they've filled several positions and they are looking for more."
To read the full story, pick up a Taber Times issue or subscribe to an ePaper digital subscription! You can sign up for digital or traditional subscriptions on tabertimes.com by clicking subscribe under ePaper on the home page.