MLA Hunter looks back on previous year in Taber-Warner
Posted on January 25, 2023 by Taber Times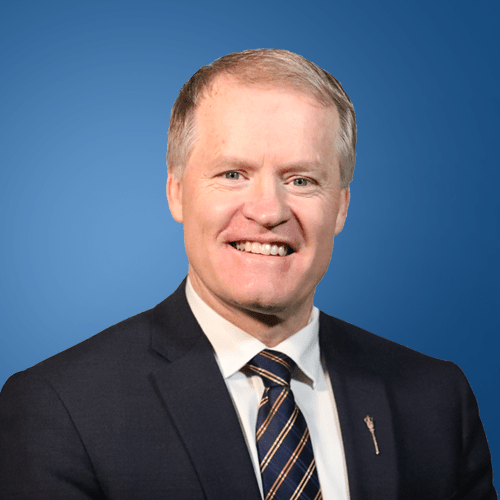 By Cole Parkinson
Taber Times
cparkinson@tabertimes.com
With January 2023 well underway, Taber-Warner MLA Grant Hunter has had a few weeks to reflect on the previous year. As usual, the past year was filled with ups and downs like any other, but overall, Hunter was excited by the work done by the provincial government. In terms of excitement level, Hunter stated that further development to the agri-food corridor is the thing he was most happy about.
"I think we've moved forward on the agri-food corridor — that was obviously something that is near and dear to my heart and something I think will benefit our area. Everywhere from Lethbridge to Medicine Hat will be greatly benefited because of the work we do there. We've been able to identify what needs to be done to make sure we are firing on all cylinders and having the agri-food processing companies come in and hit the ground running, so we're working on that. There will be some announcements coming out about that work," he said.
While 2020 and 2021 were dominated by COVID-19, 2022 saw the end of the pandemic and things got back to relative normal. It's not completely gone, but Hunter was happy to see progress being made to get back to everyday life in 2022.
"I think we certainly have been able to turn the page on COVID. I think people are more comfortable, especially in my riding, with the feeling we have the right approach with COVID and making sure people have the ability to go to weddings and funerals. Obviously, they still have to be careful because COVID is still around and there are new variants. All-in-all, I think 2022 ended well," he continued.
One of the bigger news developments in the province in 2022 came from Jason Kenney announcing he was stepping down as the premier. After a leadership race, Danielle Smith was declared the 19th premier of Alberta. While it's only been a few months, Hunter gave his initial thoughts on the new premier.
"I think it was a decision made by our party members whether Jason Kenney should stay or go. The party members made the choice and we respect that. There was a leadership race and Danielle Smith won fair and square and I back her fully and expect she will work hard to make sure Alberta is the freest and fastest growing market in North America and that it's a place where people can start and business, grow a family, and do very well. I think she has tried to get her legs underneath her and for anyone who is a leader, it takes some time, so I am confident. She is a smart, articulate person and I believe she will be able to do that."
To read the full story, pick up a Taber Times issue or subscribe to an ePaper digital subscription! You can sign up for digital or traditional subscriptions on tabertimes.com by clicking subscribe under ePaper on the home page.