Proposal to remove lagoon sludge comes to council
Posted on January 11, 2023 by Taber Times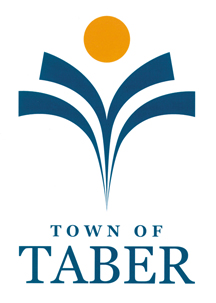 By Ian Croft
Local Journalism Initiative Reporter
news@tabertimes.com
This project comes with an ask from administration to add a Lower Sludge Removal Project to the 2023 capital budget for Taber in the amount of $70,000.
According to the agenda, the lower lagoon has been supplying irrigation water to five-quarter sections that are currently being leased out. Sludge has been plugging and 'plaguing' the pumping of the irrigation effluent for a few years, and has not had any sort of removal for many more years. The area to be cleaned is around 5.5 acres with an assumed depth of one metre.
"Administration has provided council an estimate for the sludge removal for $55,000 with the depth of the sludge being assumed at one metre, an additional $15,000 is requested as a contingency as the depth of the sludge could not be confirmed," reads the agenda.
Director of Engineering and Public Works Gary Scherer came forth to explain more about the project.
"This has been a plaguing problem down at the lower lagoon. This is how we get our effluent sent out to the irrigation acres for irrigation purposes. For the past 10 to 12 years we've been struggling with sludge and organics coming into our pumping station and what we really need to do is clean out as much as we can. We came forward with a bit of a proposal to council, it's going to cost a little bit of money, and there may be a screen involved too and maybe a capital project. We did have it in our operating budget but we're coming forward to make it a capital project."
With the question hanging in the air of 'does Taber have any money left' to do the project, Director of Finance John Orwa stepped forward, confirming that in the 2023 capital budget, there is around $957,000 still unused.
To read the full story, pick up a Taber Times issue or subscribe to an ePaper digital subscription! You can sign up for digital or traditional subscriptions on tabertimes.com by clicking subscribe under ePaper on the home page.