Town of Taber Dec. 19 regular meeting briefs
Posted on December 28, 2022 by Taber Times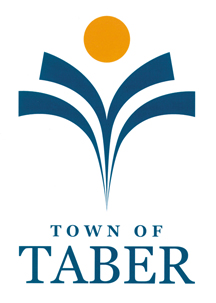 By Kenyon Stronski
Taber Times
reporter@tabertimes.com
The following are selected briefs from the Dec. 19 regular meeting of Taber town council. 
Policy Renewals
The Media Relations Policy was due for its three year renewal. Communications and Project Coordinator Meghan Brennan said only a single change was made to the policy regarding the number of the Council Code of Conduct Bylaw. 
"Just so if that changes the policy itself remains intact as our media trainer said, we don't need any changes at this time but it is councils to mend if they so choose." 
The policy was approved unanimously. 
Next up was the Recreation Community Grant Program Policy, with the agenda saying administration has only recommended wording edits to the document. This edit removes a line on page two that caused most citizens to either go to or write letters to council that should have been received by the Recreation Board first. 
The policy renewal was approved unanimously. 
Following came the Recreation Community and Recreation Volunteerism Policy which was up for renewal after three years – currently no changes were made to the policy. The policy was approved unanimously. 
The last policy to be renewed was the Recreation Aquatic Supervision Policy which deals with setting the parameters of supervision in the aquatic setting. No recommendations were made to change the policy aside from adding Taber's policy statement which is currently being added to all policies. The policy was approved unanimously. 
Closed Session
Council would enter closed session twice at their Dec. 19 meeting. Once for 30 minutes during their 2023 budget deliberation, and again at the end of the council meeting. 
The 2023 Operating Budget currently has the only motion from closed session available, with Coun. Carly Firth, Coun. Garth Bekkering, Coun. Monica McLean, Coun. Jack Brewin and Coun. Alf Rudd in favour, with Mayor Andrew Prokop and Coun. Joanne Sorensen in opposition – passing the motion. 
Their second motion dealt with the 'three year rolling budget' of the town from 2024-2026. This motion was passed with Firth, Bekkering, Brewin and Rudd were in favour with McLean, Prokop and Sorensen opposed. 
In the closed session at the end of the meeting, council would discuss board appointments for the Arts and Heritage Committee, a board appointment for the Recreation Board, a proposed lease agreement renewal for the Taber and District Museum Society, a land sale offer and regular discussion with council.