Multiple town council requests come forward
Posted on December 7, 2022 by Taber Times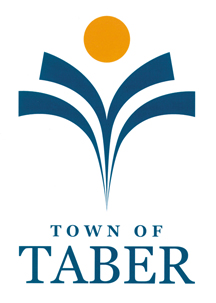 By Kenyon Stronski
Taber Times
reporter@tabertimes.com
As part of the regular meeting schedule, administration has time for council to bring forward their concerns for discussion to potentially pass motions on further information, or to make changes. CAO Derrin Thibault has worked hard to go through every council request, and coming into the Nov. 28 regular meeting — the list was empty — however, with the recent Coffee with Council meeting, he recognized some concerns may have arrived.
Coun. Carly Firth brought forth the first discussion item.
"We had some Coffee with Council sessions and one of the things that came out of that was the lack of accessibility of some of our facilities in town and the (community centre) auditorium was the one that she mentioned — so, I'm bringing it forward. They said the existing lift there is okay for people in wheelchairs if they're seated, but sometimes if there's an event, there's nobody around to operate the lift. There's also a ramp, however, it's quite steep and there's no signage directing people to that ramp. If you know it's there it's fine, but it can be quite challenging for people with mobility issues to access the main area of the auditorium, so I have a motion."
As mentioned by Coun. Jack Brewin, the chairlift was installed just a few years ago, and Mayor Andrew Prokop added from how it sounds, it's potentially not as solid as it should feel and Coun. Alf Rudd was called forward to comment.
"If you're riding that thing down on wheelchairs when the ramp comes down and you put the person in the wheelchair on and then climb on yourself, you just need to hold onto that wheelchair," said Rudd. "There's some movement to it — I didn't have difficulty to it — but I can see if it's an older person wheeling their spouse down there, they may have trouble keeping balance. You just need to use caution."
A motion for council to direct administration to investigate disability options for the community centre auditorium as well as grant funding for things like signage, and an elevator ramp near the front doors was tabled by Firth, with a friendly amendment coming from Rudd to add a sign on how to contact the caretaker. The motion passed unanimously.
To read the full story, pick up a Taber Times issue or subscribe to an ePaper digital subscription! You can sign up for digital or traditional subscriptions on tabertimes.com by clicking subscribe under ePaper on the home page.