MLA Hunter excited by projects like RenuWell
Posted on December 7, 2022 by Taber Times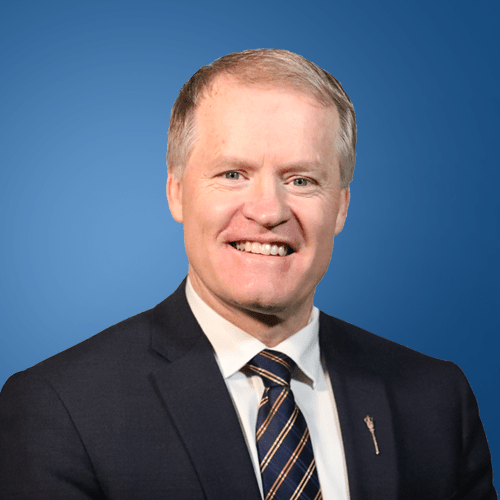 By Cole Parkinson
Taber Times
cparkinson@tabertimes.com
As RenuWell gets close to seeing their two pilot projects off the ground and running, the provincial government is taking note. With plenty of abandoned oil and gas wells in Alberta, Taber-Warner MLA Grant Hunter is excited by what RenuWell is bringing to the table.
"Any time we can see innovation in that space, we need to embrace it. The innovation I am seeing right now with what RenuWell is doing and other companies are doing is really quite exciting," he said. "We have these abandoned and Orphan Wells that really need to be cleaned up, but it's going to take a long time to do that. If we can repurpose those areas into something that will continue to provide a good tax base for our municipalities, fantastic — why wouldn't we do that?"
It also alleviates a big concern on Hunter's end which is around where to place renewable energy projects. With no desire to see projects on viable agricultural land, placing them on these abandoned oil sites makes a lot of sense.
"Plus, if you allow these types of projects on there, then we don't have to put them on pivot land and the most productive land that we have. That's one of my biggest concerns with these solar plants is they are putting them on productive farmland. By 2050 we are going to have 13 billion people in this world and they need to be fed. If you start putting solar plants on and sterilizing this land that is producing food, it is counterintuitive and it doesn't make sense," added Hunter. "Down in the areas where we have lots of sunny days, everyone wants to put them there. But that's the problem — we have sun days so we can grow lots of food. I'm concerned about that and we have to get it right."
And while he doesn't want the provincial government to step in and tell farmers they can't place solar on their land, he also hopes they realize that land is better served for agriculture.
"I don't want to take away the right of farmland from owners to be able to determine what they'd like to do with their land, but I am concerned about this direction. I don't know if the long-term approach is right at this time," continued Hunter.
To read the full story, pick up a Taber Times issue or subscribe to an ePaper digital subscription! You can sign up for digital or traditional subscriptions on tabertimes.com by clicking subscribe under ePaper on the home page.