Taber town council reallocates funding
Posted on November 23, 2022 by Taber Times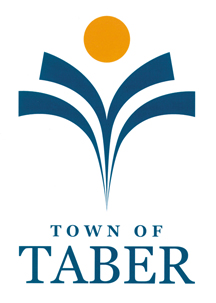 By Kenyon Stronski
Taber Times
reporter@tabertimes.com
It was asked of council at their Nov. 14 regular meeting to approve funding adjustments to their capital budget, with $674,753 to come from capital reserves.
This was because the MSI funding of Municipal Affairs was front-loaded in 2021, and administration had based their estimations on the amount they received in 2021, which was reduced come 2022. This will lead to Next Gen 911, the TSF station tipping building, the tennis court upgrade, and the Aquafun locker replacements being funded from capital reserves.
"That is before you as just more of housekeeping and making sure that the auditors will be in line with what they're expecting from us. When we brought this to council for approval as a 2022 capital project, at that point, we estimated that 2022 would be based on what we received in 2021," began Director of Finance John Orwa. "After a while, we figured out that in 2021 they gave us more money — we thought we were going to get more again in 2022, but after talking with Municipal Affairs, we found that they just front-loaded future funding to us at that point because they wanted most municipalities to catch up. With that, what we've allocated to MSI we have to refund some of those projects. I've just attached areas where we've moved some of that MSI funding which goes back into the reserves so we're just asking council to approve the funding adjustments."
Moving to questions, Coun. Alf Rudd asked if taking the money out of reserves would add to Taber's deficit in any way.
To read the full story, pick up a Taber Times issue or subscribe to an ePaper digital subscription! You can sign up for digital or traditional subscriptions on tabertimes.com by clicking subscribe under ePaper on the home page.