Taber sees the Veterans Banner Project return
Posted on November 9, 2022 by Taber Times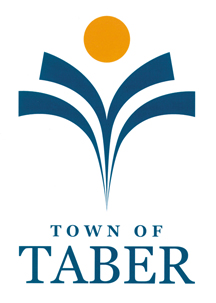 By Kenyon Stronski
Taber Times
reporter@tabertimes.com
After a successful inaugural year in 2021, the Town of Taber's Arts, Culture and Events (ACE) department is excited to bring back veterans banners for another year with a few more being hung and much more planned for the future.
"We added a few brackets this year, we added a walking tour map so people will be able to find their banner easier, we added a walking tour booklet that has stories that either the veterans or the veteran's families have submitted in writing to us and that's all that we've added this year. We had 70 banners last year and we only added a few this year," said ACE Coordinator Emily Hembrough.
Another 50 additional brackets were ordered to hang more banners this year, however, the other poles that would be utilized aren't part of Taber's infrastructure so they'd need advance approval to hang the banners beforehand. Yet they should be available for next year.
"I ordered another 50 in anticipation for next year, so we should be able to have 120. This year you could either buy a brand-new banner for $60 or if you still had a banner from last year and it's still in good shape and not ripped, then you could bring that back and we'd re-hang it for $30."
"We had a few veterans who came in and purchased them themselves for their own room or their family members. We had a few people that purchased them for their family members that don't even live in Taber and they wanted to see them hanging in town."
Due to the popularity of the program last year, there's a waitlist for people wishing to hang a banner of their veteran, as it just wasn't possible to hang them all due to the space requirements of both last year and this year.
"I took their names and phone numbers and being that we had a wait list, that's why I ordered more brackets. Since we didn't have permission to hang them this year, we still have a waitlist. We did get some new applicants so not all of the applicants that had banners last year are hanging again, so we do have some new faces but we hope everyone on the waitlist can hang them up next year."
Also added this year is a booklet along with a map that number marks all the banners, creating a path to be walked where you can see the veterans and read a written story on their service if one was submitted. Communications and Projects Coordinator Meghan Brennan says this map is available on taber.ca/veterans. However, it's also available at the office in print for those without an Internet connection.
To read the full story, pick up a Taber Times issue or subscribe to an ePaper digital subscription! You can sign up for digital or traditional subscriptions on tabertimes.com by clicking subscribe under ePaper on the home page.