MLA Grant Hunter busy with fall work
Posted on November 9, 2022 by Taber Times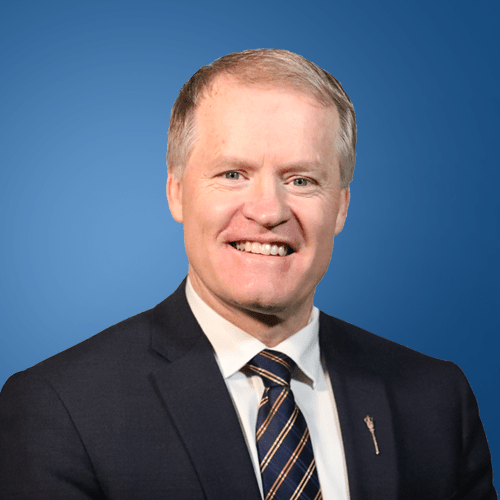 By Cole Parkinson
Taber Times
cparkinson@tabertimes.com
Snow is on the ground and fall feels like a distant memory, but Taber-Warner MLA Grant Hunter has been busy since summer ended. On top of a new premier, there have also been tons of other notable developments in the province since the beginning of fall.
"Obviously, the last couple of months have been really taken up on campaigning for the leadership race. As you know, there's a new premier and sheriff in town — Danielle Smith — and there was lots of work that was needed to be done in that leadership race. That took up quite a bit of my time in the summer," said Hunter.
On top of the campaigning, Hunter has been dealing with issues in the riding. One of the major ones has been the development in Coaldale around emergency services.
"The work still needed to keep happening in the riding and there were some issues with Coaldale that they're trying to work through. One of the issues was whether or not they would take back emergency services as a contractor and AHS (Alberta Health Services) providing that. That's an ongoing issue I've been working with (Mayor) Jack Van Rijn and their council," continued Hunter.
Another talking point in the area has been around golf carts on roads. While this issue was brought forward in the Town of Taber in the past, the Town of Coaldale is also now exploring it. Hunter sees a potential way to have golf carts on roads, but some work needs to be done to get to that point.
"We also had the opportunity to work on a concern they had in town about golf carts. Whether or not they could be driven on road, and the provincial government has regulations regarding that, so I've been trying to figure out if there is a way to facilitate that in the towns," he said. "I know Joe Strojwas (former town councillor) in Taber brought that to my attention before, so it is something that is a concern for residents in Taber as well. I've been working with the minister of Transportation and trying to figure out a way to be able to have people who live close to be able to drive their golf carts to play golf."
To read the full story, pick up a Taber Times issue or subscribe to an ePaper digital subscription! You can sign up for digital or traditional subscriptions on tabertimes.com by clicking subscribe under ePaper on the home page.